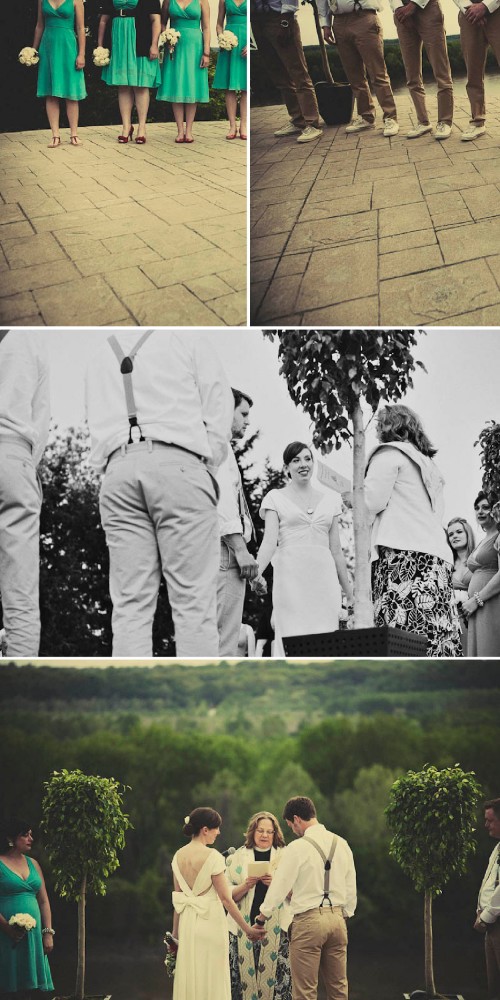 Its kinda fun that the whole jumping off point for this wedding was the groom's love of biking!  Jenny can tell you the rest…
The two things Patrick and I knew we wanted for our wedding was a photo booth and macaroni and cheese.  Beyond that, our inspiration came from fun, down-to-earth wedding blogs and our own person style — which is  something along the lines of a mid-century mash-up with contemporary flair. Ha! We wanted it to feel vintage  inspired, without being overdone. Like a big family meal, with simple decorations and flowers. What we ended  up with was beyond our imagination. The evening was beautiful.
Patrick & Jenny: In Motion from Aaron Hawes on Vimeo.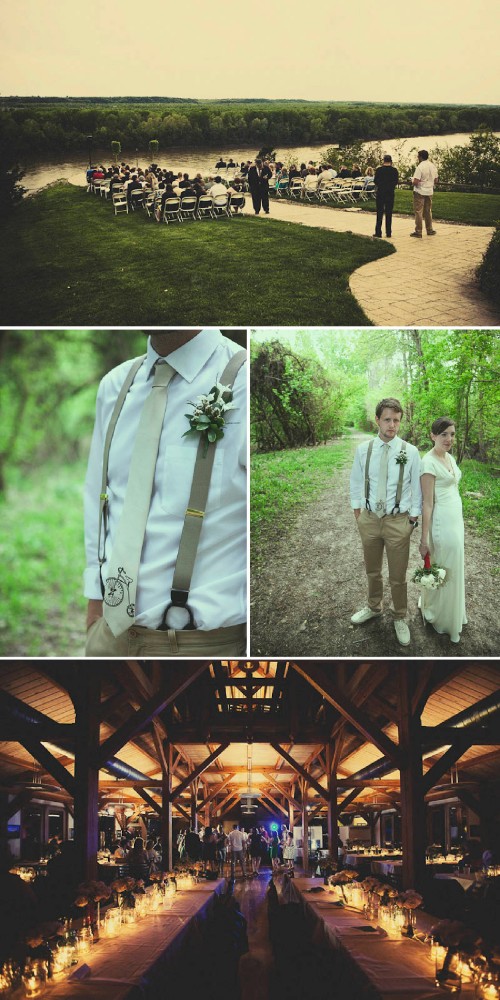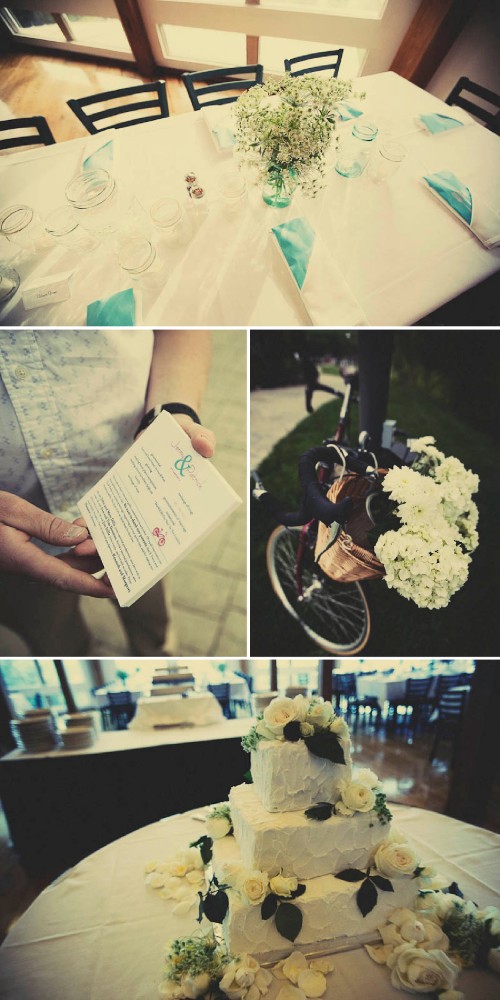 Vendors:
Venue: Les Bourgeois Vineyards
Cake: Cakes with a Personal Touch
Wedding dress: Nicole Miller
Bridesmaids dresses: JCrew
Groom's tie: Cyberoptix Tie Lab
Flowers: Kent's Floral Gallery
Photobooth: Photobooth StL
DJ: Aaron Rose
Hair: The Marc
[images from Hawes Photography]