Who doesn't love Chanel?  And what could make Chanel even better?  A little splash of Brooklyn!  This shoot mixes the classic with the modern in a perfect way…its soft but still graphic and fun!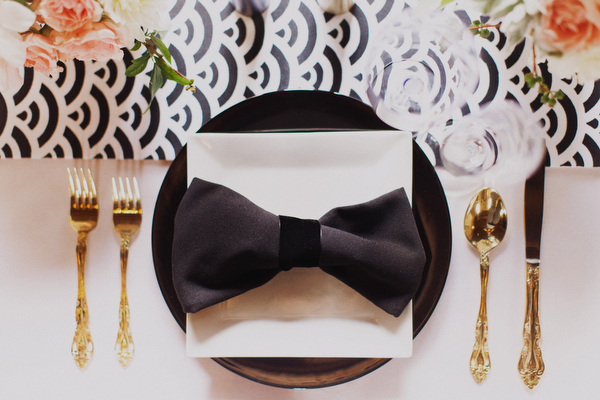 For this inspiration shoot, we wanted to do something on the non-traditional side so took a classy and sophisticated brand, Chanel, and introduced it to good ole' Brooklyn. We knew right off the bat that The Green Building would be the right setting for this matchmaking.
The goal was to show how you can have combine two unique concepts in a fun and modern way. To give us some initial direction, we fell hard for the classic Chanel colors of black, white, and blush pink. To emphasize and give a more bold and playful look, we mixed in contrasting patterns as well as pops of gold. Once we found the Marchesa "Chloe" gown from Gabriella NY, it perfectly set the tone for the entire shoot. 
We wanted this to be about having a joyful celebration for couples that want to have fun on their big day, while still being able to maintain their own sense of style and personality. 
VENDORS