So here's a fun take on a photoshoot…a collaboration between Brookelyn Photography and You + me* is always interesting..it starts off with an inspiration board and a cryptic set of directions, and goes from there!
for your photoshoot, we would like to capture the essence of your life as a couple in New York. Our concept for your shoot is "refined paparazzi"–we're not going to go chasing you down the street or anything, but for the first part of the shoot, we'd like to capture images of you without you posing at all. To get the spontaneity we're looking for, we'll send you a box with some provisions for the shoot, and with a note telling you where to meet us. When you get to said place, you'll text us letting us know you're there, and then set off to explore the place together for about a half hour. We'll be behind the scenes taking pictures of you as if you're just going about your day. After we've gotten some truly un-posed images, we'll meet up with you, and get some posed photos that still have an essence of spontaneity.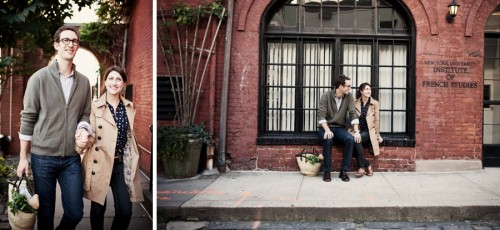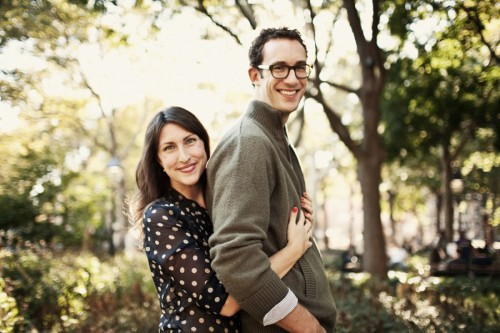 [images from Brookelyn Photography, styling from You + Me* Styling]
Ashley + Aron have a blog too.
You + me* is a sponsor of Brooklyn Bride