This Australian wedding has one of the coolest invitation & signage suites I've seen in a while, designed by the bride herself!  I'm just loving all the bright colors!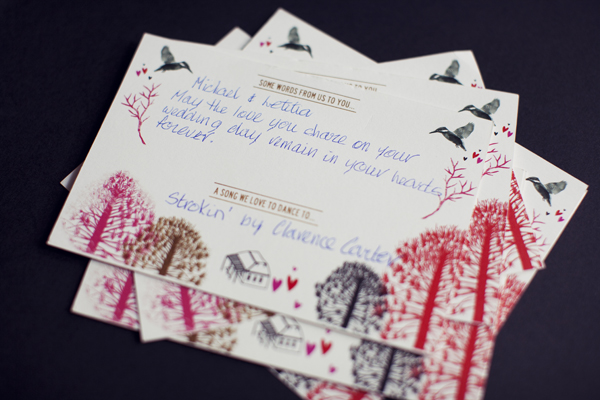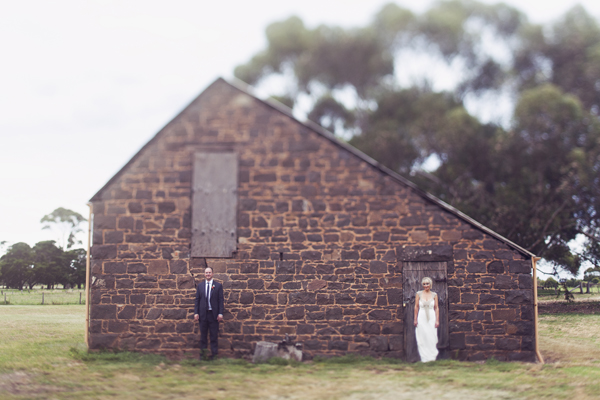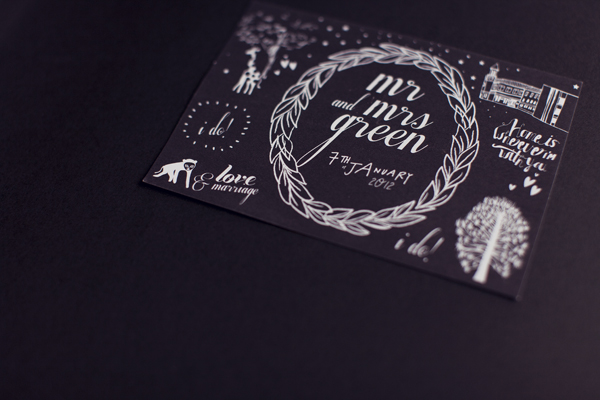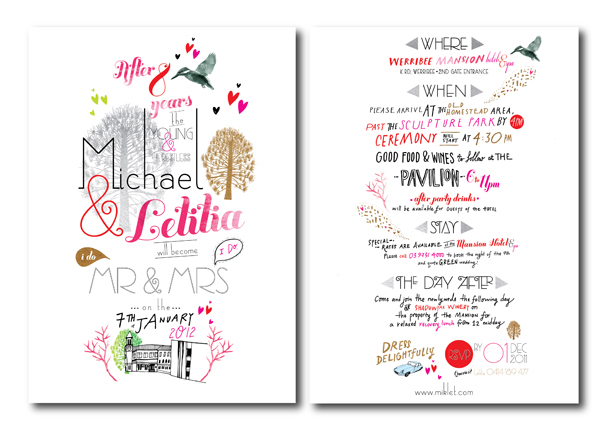 From the bride:
As I am a big fan of modern design, and bright colours, I tried to keep our wedding day modern, but the vintage twist snuck in (deco dress, our vintage e-type, mansion surrounds) & also using the Australian flowers and natives in the bouquet Hard as it is, I became so addicted to making mood boards for modern weddings in the city/ art gallery spaces/ cool bars etc, it was strange how we ended up with a mixed theme on the day! But the venue was only a 30 minute drive from the city- so it was a perfect weekender location, with a recovery lunch the following day at Shadowfax Winery for pizzas and live jazz music.

Our garden ceremony was held at a historic homestead on the property of one of Australias' oldest Mansions, Werribee Mansion, nestled amongst stunning Jurassic trees and never-ending gardens, with a true Australiana feel. Next door to the Mansion, is the Open Range Safari Zoo, as guests entered the property they could view over the river giraffes and other African animals running in this bush home. Michael & Letitia chose this venue to celebrate their pasts, Letitia having lived in South Africa along the Crocodile River for 5 years, and Michael having been brought up as a teen in the same area as the Mansion, and to celebrate a new future together filled with our selected friends & family! 

The Australian/ African/ slightly vintage yet still modern inspired day was set from the beginning in all of the design for the invitation suite that Letitia delighted in creating and illustrating! From the invitation suite, the badges, the ceremony cards and the little sign cards for guests to write on.
[images from Sayher Heffernan]