Christos Fall 2010 from Vane Broussard on Vimeo.
It seems like every year Bridal Market just gets better and better…this weekend I went to see 6 shows, all fabulous, so I'm going to share with you some of my least blurry photos of the dresses.  First up is Christos.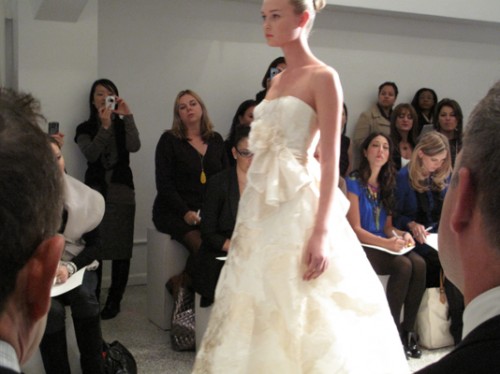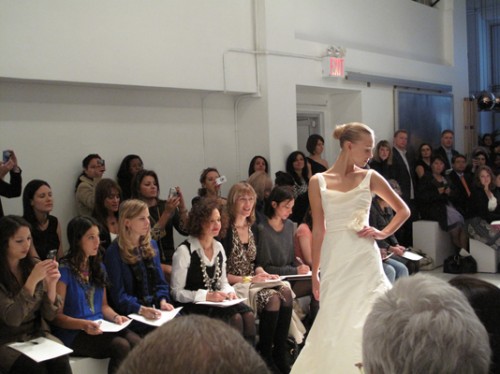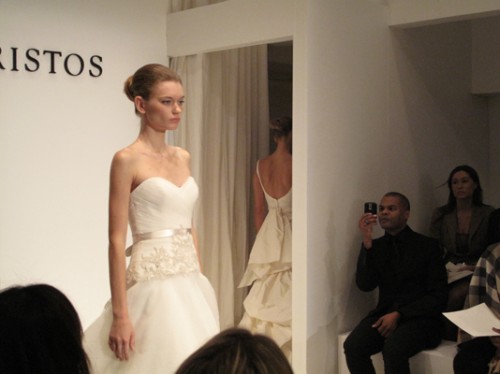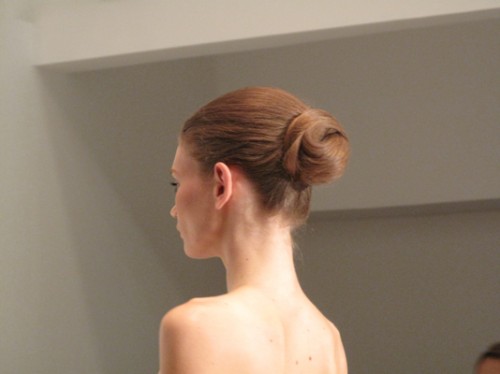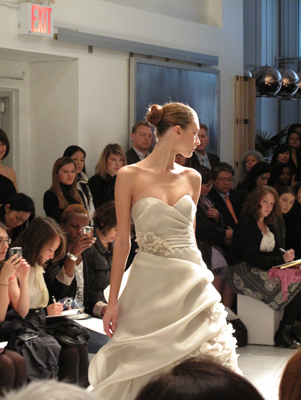 I think this dress, Poeme, was my favorite from the collection…it was a subtle shade of grey, and the cascading flowers were a departure from what I usually go for.