Name: Thea Zagata
Location: Williamsburg, Brooklyn
Company: Gumdrop Cookie Shop
What is your aesthetic? I love COLOR – and lots of it.  While my studio is more functional than decorative, the color is evident in all of the cookies that line my baking racks every day.
How does your studio style convey your professional aesthetic? I keep the area very organized and CLEAN (we're talking about cookies here!).  I wear so many different hats with my business that I need to have everything exactly where I need it when I need it.
Favorite part of your studio? My desk!  I bought it on Craigslist and replaced the knobs with these little gems that I picked up at Anthropologie.
Where do you go for inspiration? Blogs, home décor magazines, and my husband (for a guy who sells computer software, he actually has some good ideas)
What tool do you use in your business that you can't live without? Hmm.  There are three things.
1.       My special ink tanks that are filled with edible ink (food coloring).  Without the tanks, I wouldn't be able to print all of the beautiful designs.
2.       The talented graphic designers that I work with to create the cookie designs
3.       My baker!
Is there anything you'd upgrade to? I've wanted to include a blog on my web site for a long time and I finally added it last week.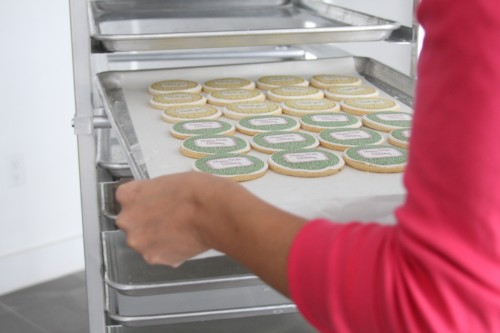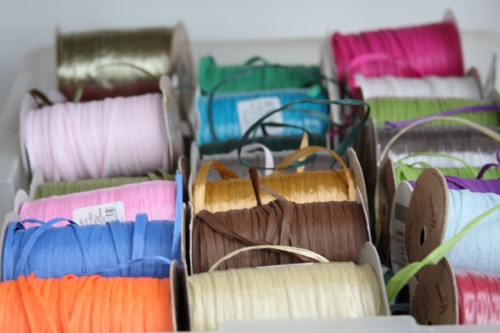 [images from Gumdrop Cookie Shop]