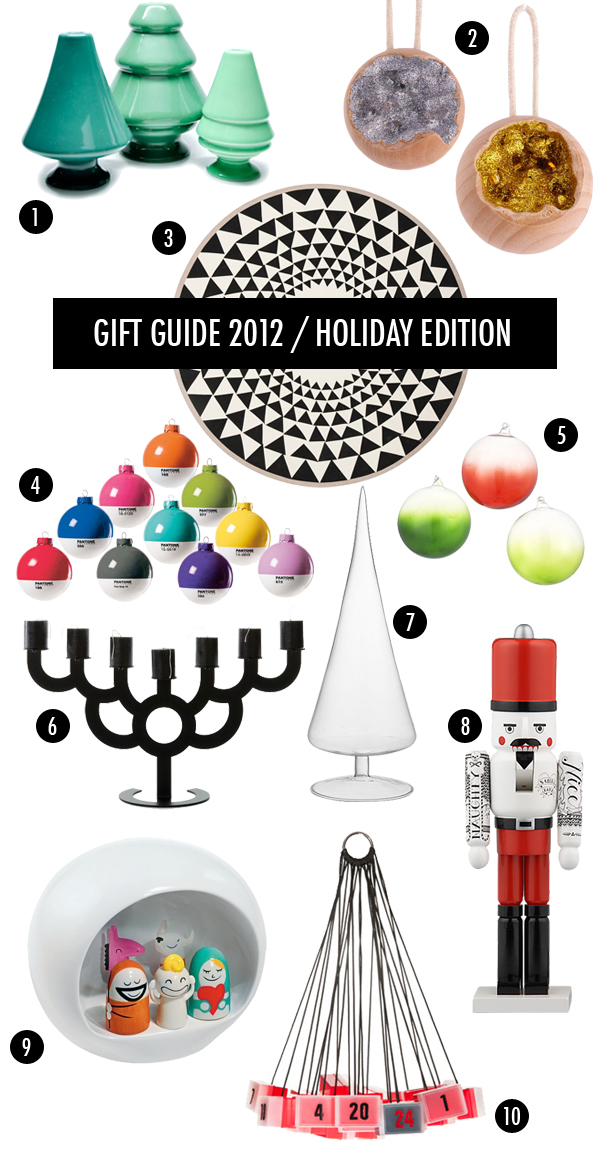 So this week I'm starting my holiday giftguides, and what better way to kick it off than to start with ways to decorate your place for the holidays…the all modern way of course!
1. Tree candleholders | 2. Geode ornaments | 3. Tree blanket | 4. Pantone ornaments | 5. Dipped ornaments | 6. Modern menorah | 7. Clear tree | 8. Inked nutcracker | 9. Alessi nativity | 10. Advent calendar
PS If you signed up for the Holiday Card Swap, you should have by now received your swap groups….if you haven't, please email me!