Love IS for everyone!  Loved those cards from Pearl & Marmalade!
These cards from The Great Lakes Goods were just full of homey goodness, I just loved them.
Sycamore Street Letterpress has cute wedding cards for couples…I should pick up a couple for all the weddings coming up.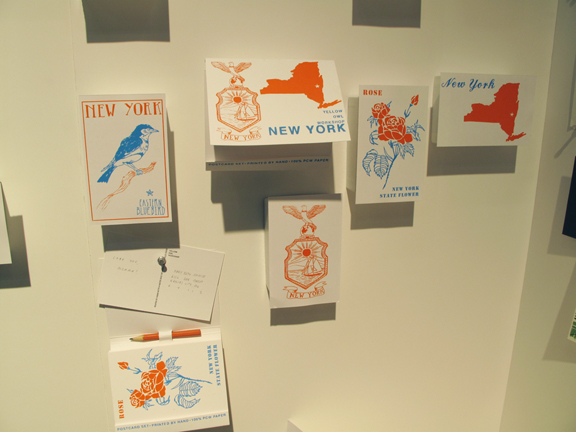 Yellow Owl Workshop is consistently one of my favorite stops at the show…Evan and Christine are the coolest people ever, and really do something different with their products and designs. These new postcard packets would make great favors…they come in a couple of locales.
[images from Brooklyn Bride]