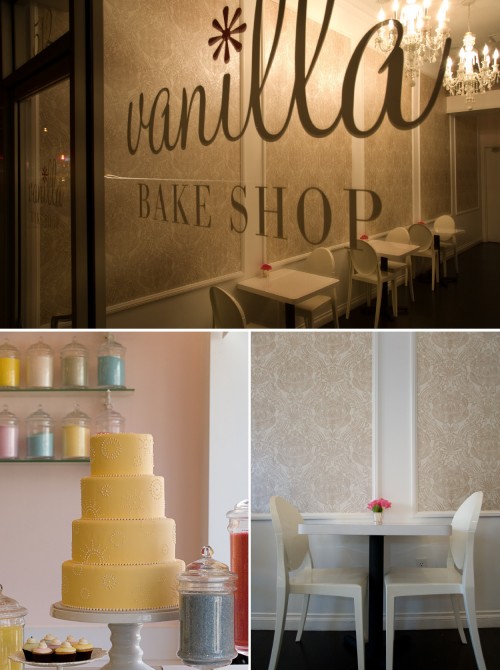 Name: Amy Berman / Co-Owner & Executive Pastry Chef
Location: Santa Monica, California
Company: Vanilla Bake Shop
What is your aesthetic? Our aesthetic usually leans towards a modern, clean look mixed with classic elements.
How does your studio style convey your professional aesthetic? Our studio/office space is the opposite of our bakery space in regards to the over all "look". Our bake shop is pale pink, white, happy and bright. When we expanded and rented the office next door to our bakery we were in the mood for a more masculine look with dark chocolate walls that were almost black and white crown molding as a contrast.
Favorite part of your studio? My desk. I have baking books, pictures of events, wedding magazines, & design materials all at arms reach for inspiration. I also have a great picture of some elementary school girls I taught a baking class to last year. There's so much innocence and promise in their cute little faces! I love looking at it.
Where do you go for inspiration? Inspiration comes from everywhere. Window shopping, interior design, art, stationary… When I want to create a new cake design I often look at different fashion designers like Jason Wu, Tory Burch or Diane Von Furstenberg. I check out their lines from each season and get inspired by different patterns, textures and color palettes.

What tool do you use in your business that you can't live without? My mac lap top which lets me work from anywhere and my iphone for emails, texting and twitters.
Is there anything you'd upgrade to? A larger kitchen space, shop and parking lot… And, while we're at it… a new car and a vacation home in Spain.
Anything else we should know? My husband is my business partner and I'm so glad he decided to go into business with me after law school. I also have the most AMAZING staff. They work so hard, and all make us laugh on a daily basis. I'm just really happy I decided to follow this path in life. You know you really love your job when a 12hr day feels like a 2hr day!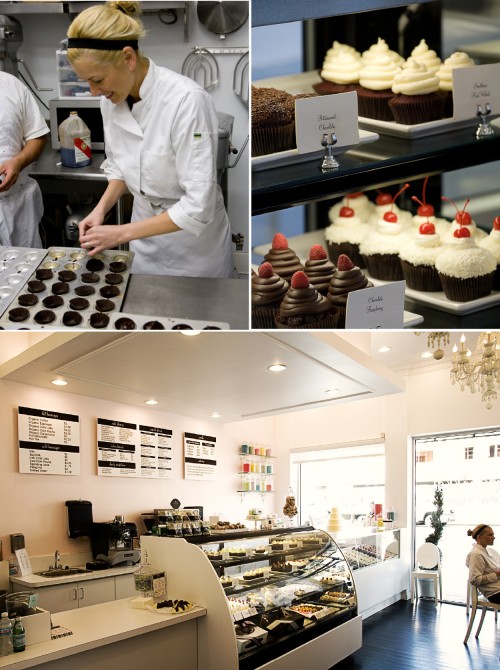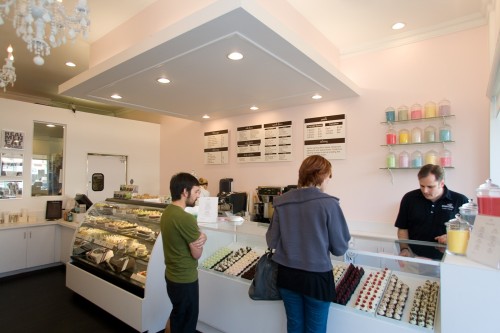 [images from Vanilla Bake Shop]