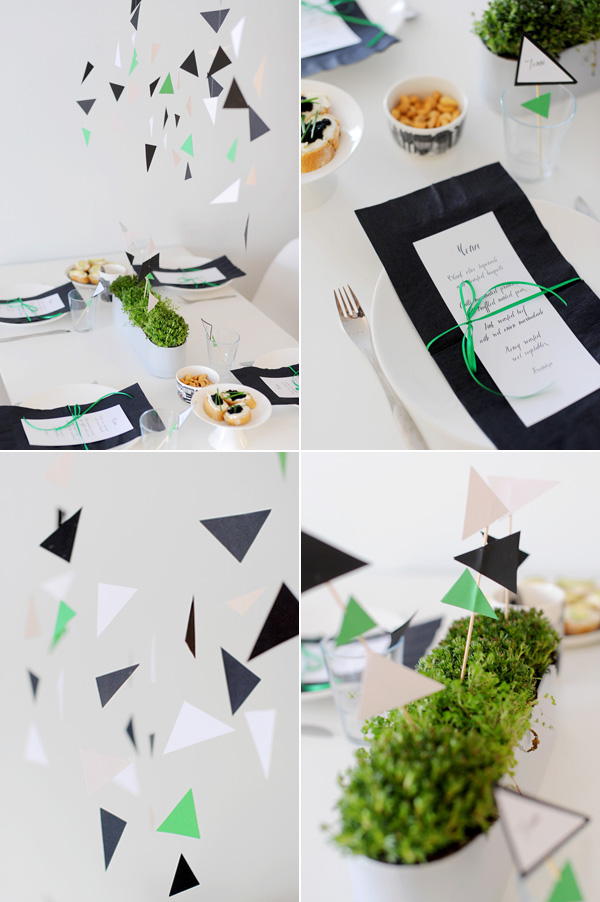 Black and White with drops of Green
A very quick and simple DIY tablescape that anybody can reproduce at home or for events. All triangle decor made of card stock: hand cut each shape x 2 and attach it to cocktail sticks for the table decor and nylon strings for the hanging decor pieces.
Sources: the centerpiece vessel is from Ikea, the black and white serving dishes are by Marimekko. Photography, menu designs, complete table design and styling by me.
By Michaela of Bliss!