When I got married about a year and a half ago I dreamed up a reception overflowing with oversized flowers. Together with my mom, we filled the garden reception site with huge paper flower centerpieces, bouquets, and flourishes. To this day, I smile when I think of how it turned out. Ever since then I've seen oversized flowers blooming everywhere (pun intended). And now that it's time to start planning those spring weddings, I thought it'd be nice to show some of the ways that oversized flowers can be added to any wedding.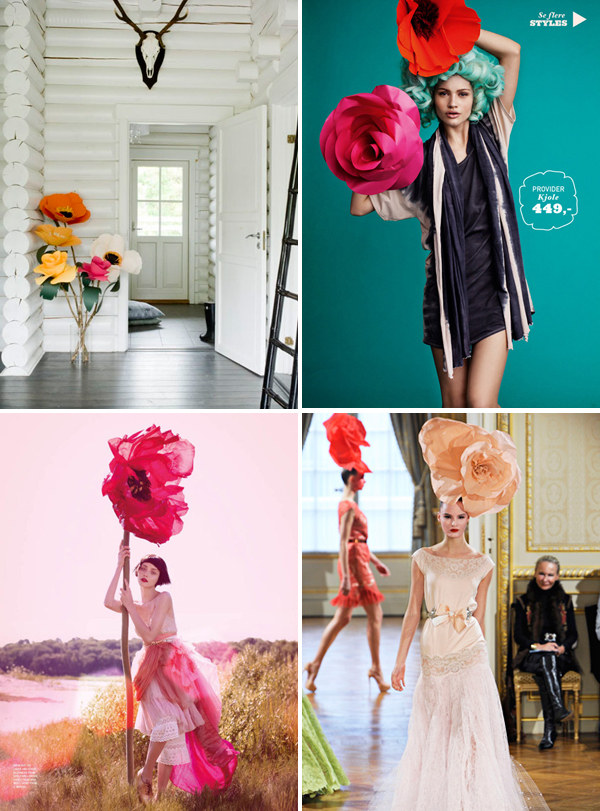 Top picture: The handpainted flower from my reception as seen here.
Middle photo top left: Paper oversized flowers in vases would be perfect for centerpieces or set in a corner to add volume to a large reception site area.
Middle photo Top right and bottom left: Oversized flowers as a bouquet for the bride
Bottom right: Oversized fabric flower for the bride's hairpiece from Alexis Mabille or try this version
These are the oversized paper flowers that lined the entrance of my wedding reception site. You could use these as centerpieces or decoration for an empty space for your site. Photo from Ali DeGraff – Brittany