This past July Chad and I traveled to Beirut, Lebanon to attend the wedding of my dear friend Taline.  Having never been before (though my mom grew up there), I wasn't sure what to expect, but whatever it was, it exceeded anything I could have imagined.  The reception was held at Domaine de Zekrit, a converted monastery that dates back to earlier than the 6th century AD, and nestled between the hills.  Juxtaposed with the modern white and lucite furniture that was brought in , it was the perfect location for a wonderful evening spent outdoors.  The photos can't do it justice, but it was pretty spectacular in person!
This is what awaited us for the cocktail hour…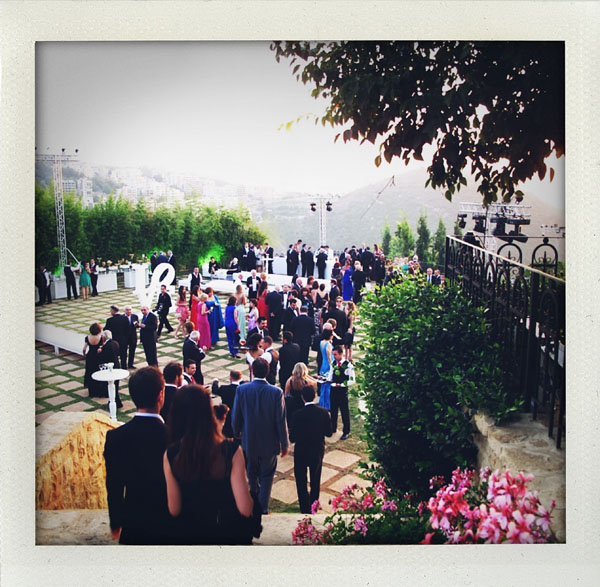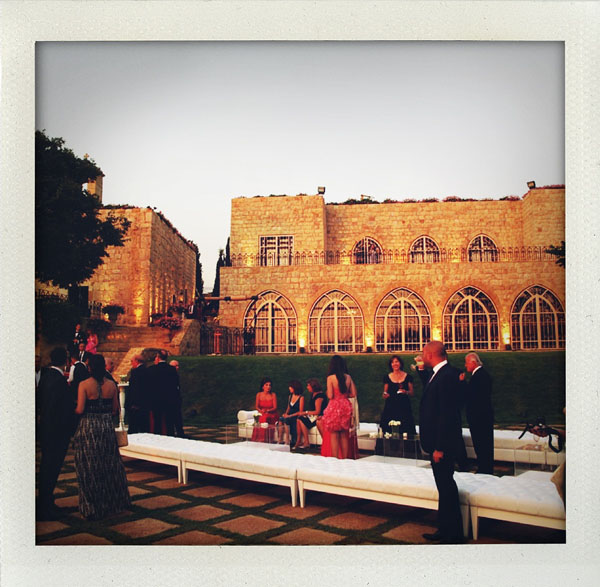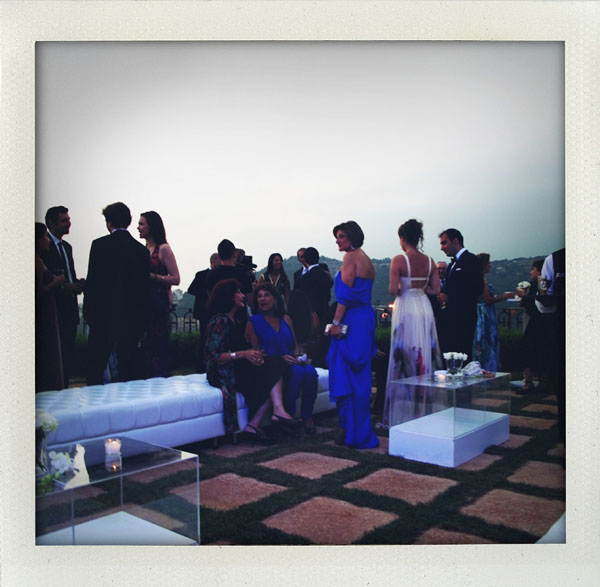 The layout of the dinner portion of the evening was pretty great….flanking the dancefloor were 2 long rectangular tables which had round tables on either side.  Check out that view!
Not a bad entrance when you've got pyrotecnics!
Normally I'm not a fan of tall centerpieces, but these really worked because there no limit to how high they could go!  It really filled the space nicely.  These were found on all the round tables.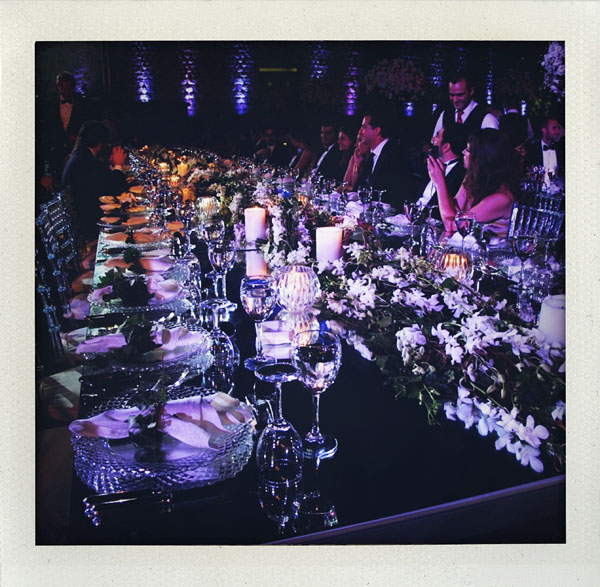 The long tables had lower centerpieces that cascaded down.
This had to be one of the more elaborate buffet spreads I've ever seen….all different stations for Lebanese, American, Asian, salads, BBQ and more, ripe for the picking!
Beirut's known for its nightlife, and for this wedding, they really got the club atmosphere down…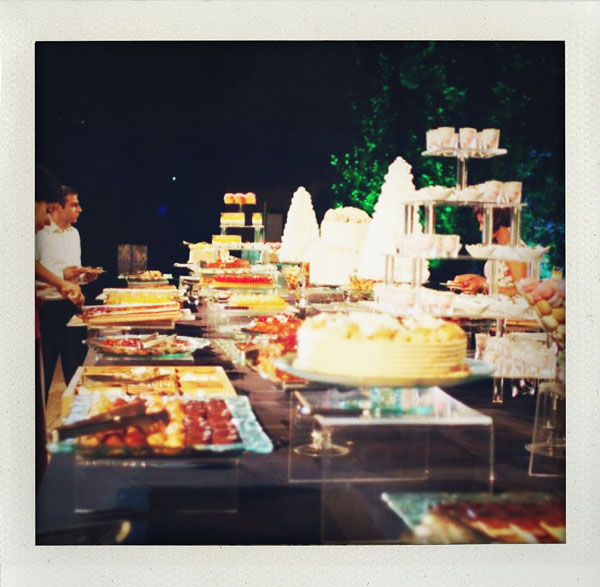 Insane dessert buffet…
Cutting the wedding cake with a sword leading into a fireworks show!
The happy couple!  Congrats Taline & Raffi!
[images by me & Chad]