Welcome back everyone!  Thought we could kick off 2013 with a fab wedding featuring horsey masks, a chic short dress, and a contemporary museum setting!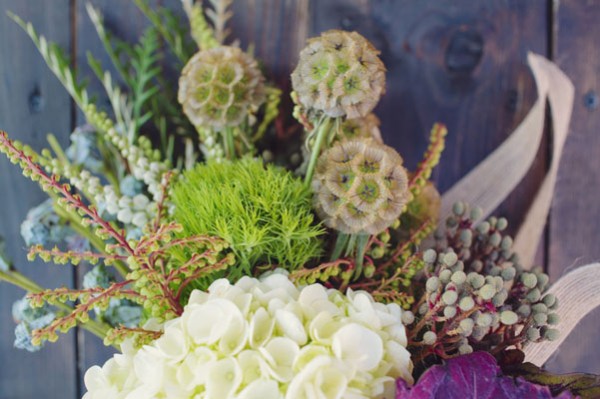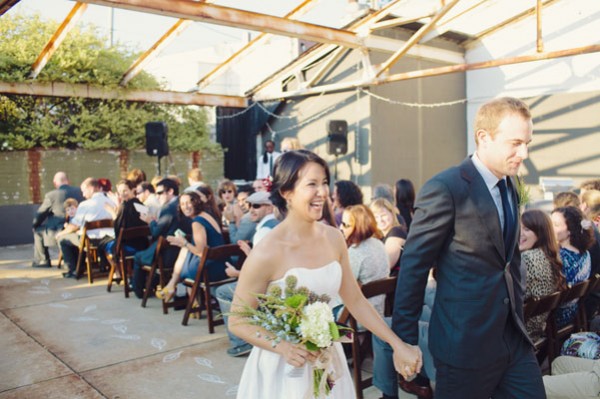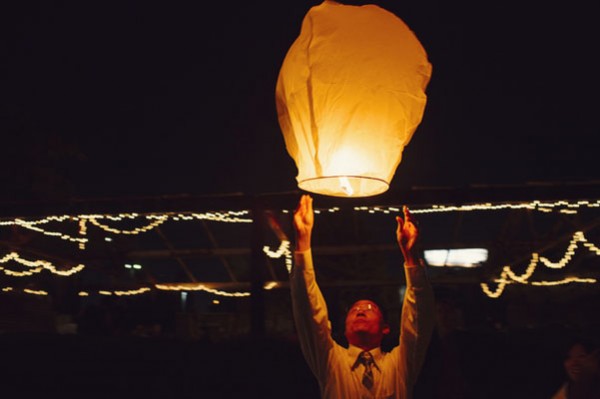 From the couple!
All in all, we wanted a simple, relaxed wedding – outdoors, minimalistic, modern but warm and laid-back. We really wanted to focus on having fun and enjoying our close friends and family, most of whom came in from out of town (South Africa, Netherlands, Germany, CA, lots from NY, & Mississippi). We picked the Atlanta Contemporary Art Center for its open and post-industrial-esque space outside, with our fingers crossed for good weather and no trains (success on the weather!). Alice Reynolds helped us with the succulent-inspired arrangements and lots of the design details – including impromptu chalk drawings on the walkway that were a big hit with the guests.
We wrote our vows together with the help of our friend and officiant Jessica Chilton using crayons, construction paper and a toy-covered sand box (her day job is a creative arts therapist). Some of the highlights were the unexpected toasts, seeing props from the photo booth make their way to the dance floor and lavender smores (from our creative caterer SIMB) cooked over a flaming fire-pit. For the end of the night we had big plans for everyone to let off paper sky laterns, inspired by a trip to Thailand earlier in the year. Some alarmed guests, a few singed hairs, and a flaming tree later, we realized sky lanterns are a lot more graceful on the beach. Good thing the Georgia Brown Ale was flowing to calm the nerves!
VENDORS
Location: Atlanta Contemporary Art Center
DJ: A-Dot
Invitations: Hello Tenfold
Floral: Alice Reynolds
Catering: Sun in My Belly
Day-of Coordination: Emily Gomez
Photographer: Kendrick and David – Our Labor of Love
Officiant: Jess Chilton
[images from David & Kendrick of
Our Labor of Love
]