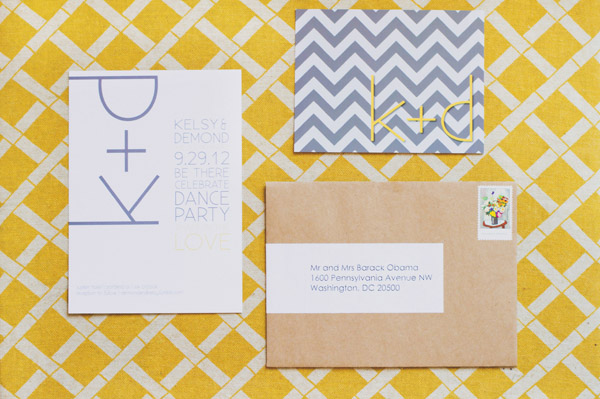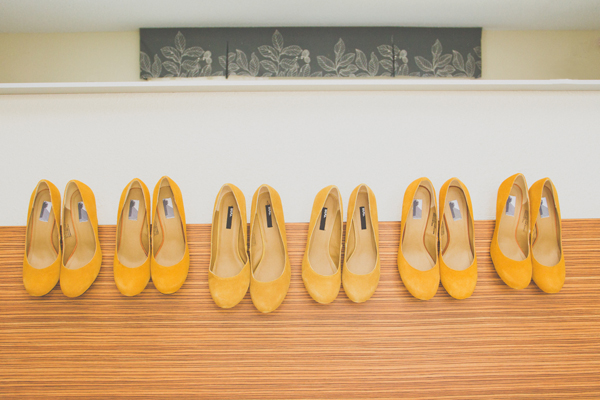 I knew our wedding was a success when the first thing Demond said the next morning was "can we do it all again?".  I could not have agreed more.  The entire experience was more than we could have ever imagined, filled with so much love and happiness.  We truly could not have done it without the support of our amazing family and friends…fortunately we know some pretty talented people to boot!  We were on a major wedding budget so when it came time to start planning, we narrowed down to what we could actually afford then enlisted the help of several of our friends for everything else.  We really wanted to keep it modern and fun so we tossed the traditions and really focused on things we would appreciate (i.e. food and music).  One of my favorite memories from the evening is scarfing down a giant burrito in my wedding dress.
We didn't spend a lot of time hunting for the perfect venue.  The Jupiter Hotel was the second place we visited, and after meeting with their event coordinator we both knew that was it.  They let us use the space however we saw fit and gave us the freedom to choose our own caterers.  We already had our heart set on using our favorite food truck, Koi Fusion, so this was a huge plus in our book.  We were fortunate enough to run across our florist and photographer through referrals, both of whom completely got the vibe we were going for.  Once we got the "big stuff" out of the way everything else slowly fell into place.  We tried to keep the planning process as stress free as possible with little celebrations when we crossed something off the list (this may or may not have been an excuse to crack a bottle of wine on a Tuesday).

I feel so fortunate to have had resources such as Pinterest and wedding blogs to search for inspiration (seriously, what did brides do before the internet?!) but there also came a time when I felt completely overwhelmed with all the ideas floating around.  My advice to brides who are planning is to pick a few things that are really important to you and your vision and stick with it.  You don't need to do it all. When your day finally arrives, it's so important to just let go and soak it all up, cause it goes by quick.  Some of the best memories are the ones that aren't planned — a surprise serenade by grandma during speeches, the giggle of our ring bearer during our first kiss as bride and groom, the sound of dads voice during our father-daughter dance.  Embrace every moment because it's really freaking awesome.