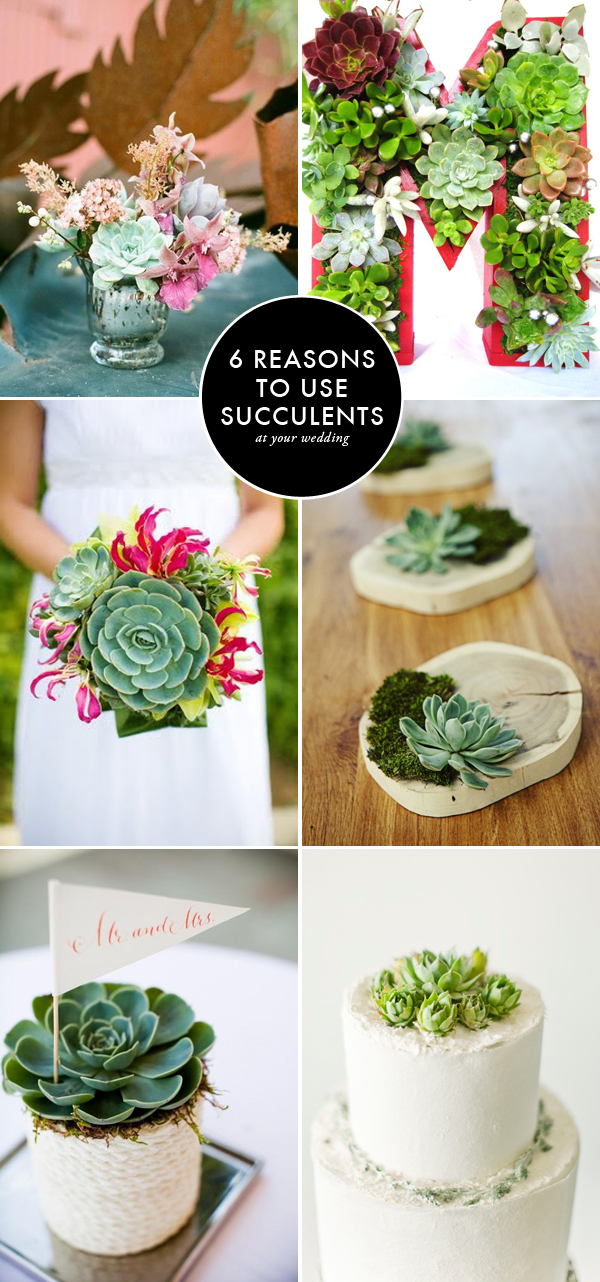 You know how succulents are totally in right now? Well, in my humble opinion, they ain't going anywhere! This trend is here to stay! I love seeing how people can apply them in various creative ways (psst: just came across this informative site, Succulents and Sunshine, which tells you everything you need to know about them.) I think they are so refreshing in a wedding. They're crisp and minimal and simple, perfect for a couple who wants to do things a bit differently.
Use succulents in so may ways like the following:
Would you ever consider using succulents at your wedding? How so? Comment below!
by Brittany Jepsen of The House that Lars Built