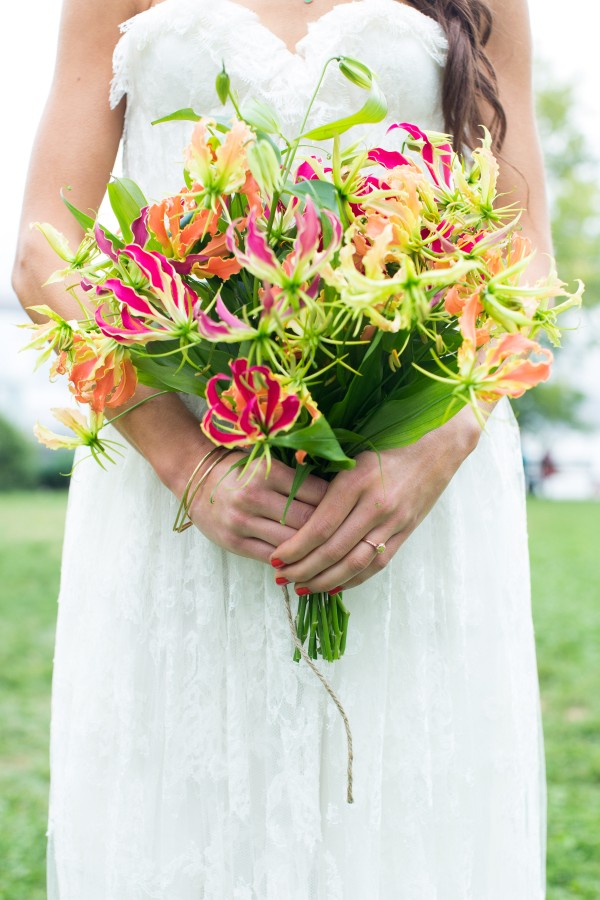 I've known Darcy ever since she was an intern at our office, so its great seeing her talent come through in the design of her own recent wedding.  So many adorable details to be seen, and I'm kinda obsessed with her bouquet!  Congrats Darcy & Adam!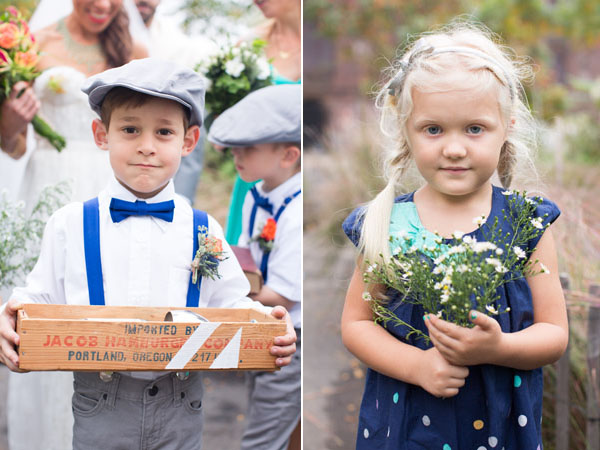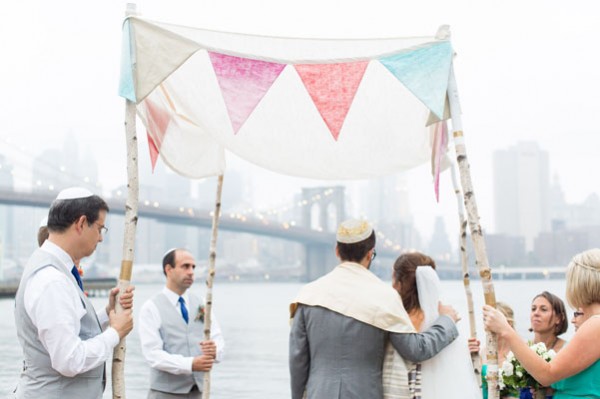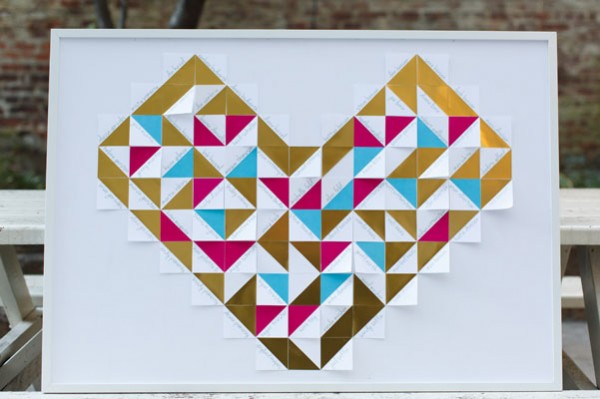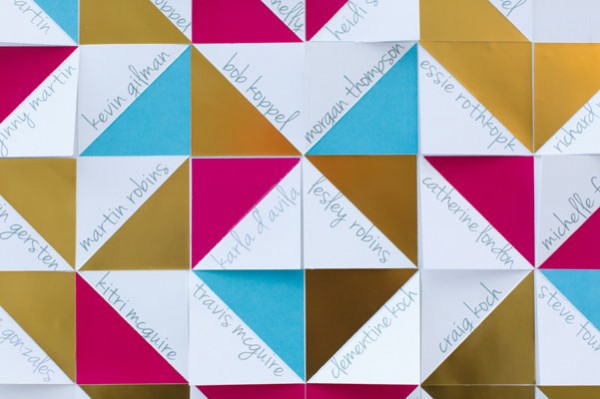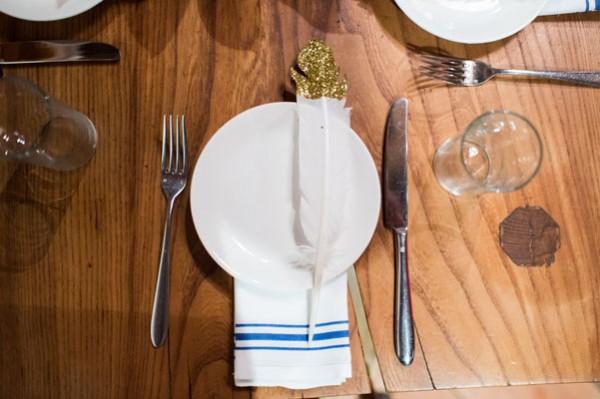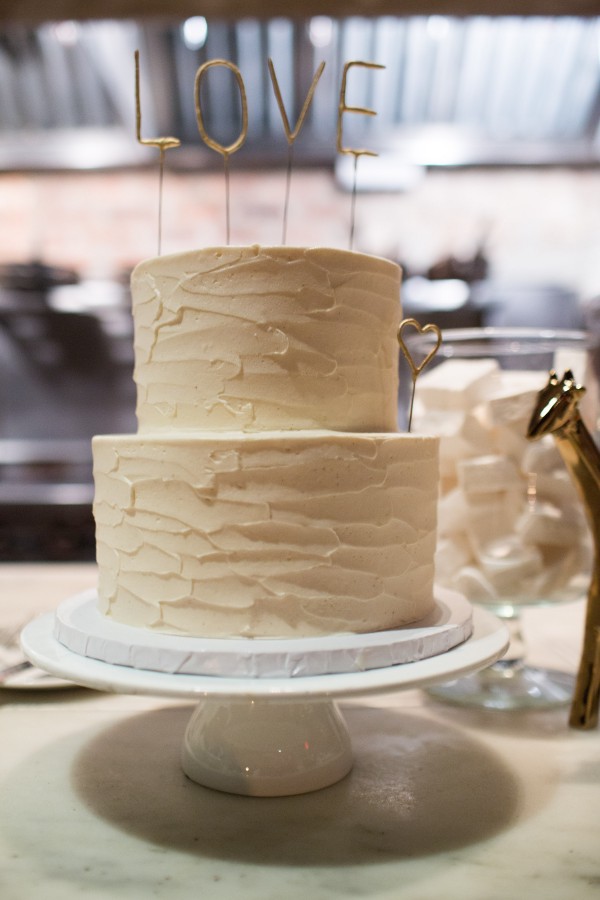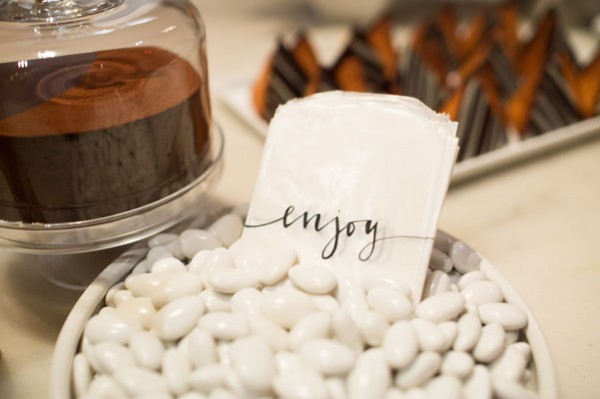 Adam and I had a lovely, intimate wedding in Dumbo and Williamsburg.  We combined many things that we love about Brooklyn with touches of my Portland roots and some modern takes on a  typical Jewish wedding.

The girls and I started the day at the Wythe Hotel, which was the perfect setting.  The beautiful and spacious suite gave us room to get ready together;  that is hard to find in New York.  Also, the photos were able to capture our room's sweeping Brooklyn views.  My dress is very special to me because it connects me to some of the most important ladies in my life.   I first found it in California with my best friend Becky, the maid of honor  But I was delighted to hear that the designer is based in Portland!  A week later, I tried on the same dress in the designer's shop, with my mother.

Adam and I got married at Main Street Pebble Beach in Brooklyn Bridge Park,  just down the street from our apartment.  As an interior designer, I had to put my little touch on many things! I built wooden steps for the guests, painted tons of hurricane vases to hold candles, and a sewed a chuppah by hand with Adam's mom.   And I bought many accent pieces at flea markets in Brooklyn and Portland.  Even as a local, I am always impressed by the park's amazing views.  So guests were really in for a treat, with the Brooklyn Bridge and the Manhattan skyline in the background as we said our vows!  My four year old step-niece was a last minute addition to the bridal party.  But with her matching dress, and hand-picked flowers, how could I say no?

After Adam broke the glass, we took the traditional Jewish yichud (a moment of seclusion) the best way we knew how — over a beer at Dumbo Atrium.  Yellow school buses soon arrived to to take us all to  the reception at Isa, one of our favorite restaurants in Williamsburg.   We love Isa's wildly creative rustic decor and super seasonal food.  Guests said it was the best wedding meal they'd ever had.  It sure was a great dinner, including cod fritters, butternut squash soup and an indulgent white pizza.  Restaurant management and staff was amazingly helpful from the moment we approached them — really above and beyond.  I again put my personal touch on a lot of the décor, as well as incorporating some more of those flea market finds!

We couldn't have been happier to have a small intimate wedding, in part due to the space constraints of our sites.   But there was plenty of room for more friends at our after-party at Isa.  We tore down the tables to make room for our friends'  band – The Fades.  They played their signature 80's covers, as well as Hava Nagilah and some of Adam's favorite 90's grunge.  It was absolutely the best way to end the night!
Vendors:
Dress: Sarah Seven
Necklace: Kate Spade
Bracelets:  Catbird
Bridesmaids:  ERIN by Erin Fetherston
Makeup:  Christina Wong for MAC
Groom: Custom Suit by LS Men's Clothing
Groomsmen: Bonobos
Ties / Overalls / Hats: Etsy
Ceremony Site: Pebble Beach @ Brooklyn Bridge Park
Reception Site: Isa
Boxes: Portland Flea (hand painted)
Antlers: Brooklyn Flea: LilyQ
Bronze Animals: Portland Flea & Dwell Studio
Faceted Vases: Dwell Studio
Flowers:  Spina
Dessert / Cake: Baked NYC
Band + Ceremony Music: The Fades
Photography: Dutton & James
[images from
Dutton & James
]