A $4000 wedding in New York City IS possible people!!  And for 50 people no less!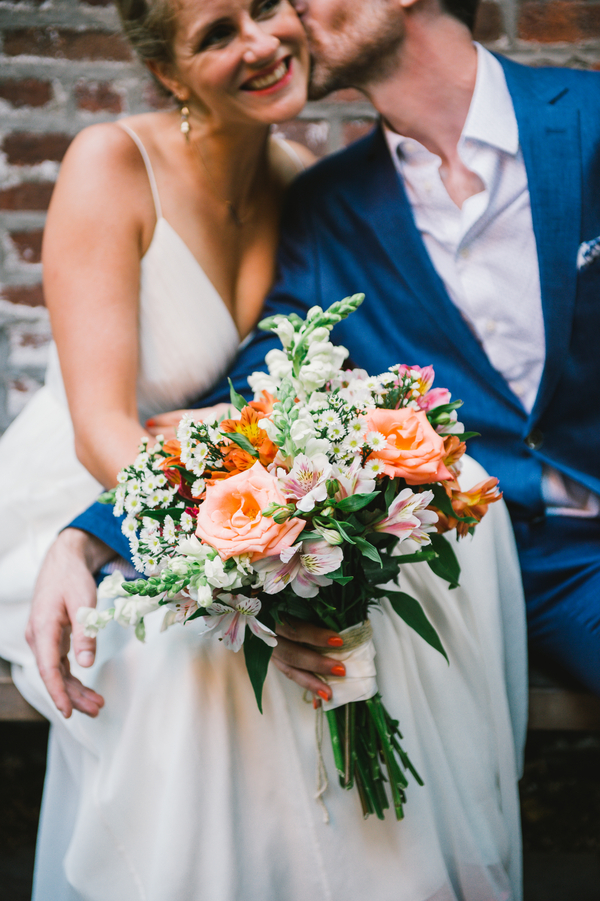 Brooke did her own flowers…how gorgeous is her bouquet?
From the photographer:
Brooke and Josh originally met in 2009, but after a few dates, a relationship failed to materialize and they lost contact. Two years later, the couple met again and it was love-at-second-sight. They've been inseparable ever since, even after Josh took off for grad school in DC, then to Iowa for political work.

After Brooke finished her PhD at Columbia in spring 2014, she was offered a position at UCSD, and the couple decided to get hitched on the East Coast before making the move to California. Of course, with school recently finished and their move upcoming, these Brooklynites wanted to keep expenses to a minimum and put together a DIY wedding in NYC for under $4000! The critics said it couldn't be done, but Brooke and Josh don't listen to critics. They managed to pull off the wedding under budget, and even composed their own kickass ceremony from scratch.

On August 9th, they held a 50 person ceremony and reception in Greenpoint, Brooklyn at Troost, a hip little cafe with a beautiful backyard garden. Flowers and place settings were prepared by Brooke.
[images from
Bryan Sargent
]