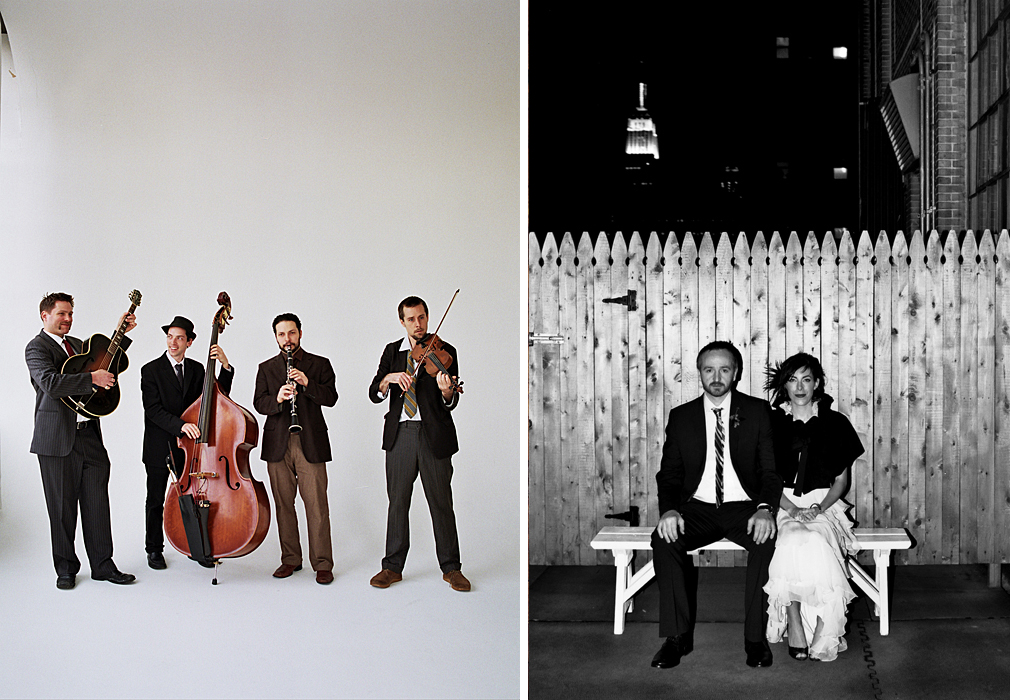 It was so nice to get this wedding in my mailbox from a lovely lady by the name of Tory Williams that I went to college with…we were in the same photography class and she was plenty talented then, just as she is now! The details from this wedding are just the sweetest…cookies matching the dress? Love it!
DRESS: Ralph Lauren Collection, "Fillippa Dress". I modified the collar into a ruffle, added bustles underneath to tie the front up after the ceremony, and added the satin black ribbon.
CATERER: Relish Caterers, Contact: Courtney Maggart 212-228-1672
CAKE: Cupcake Cafe, 212-465-1530.
CAKE TOPPERS: Goose Grease in Williamsburg, Brooklyn goosegrease.etsy.com
BAND (pictured): The Cangelosi Cards, Contact: Jake 718-744-7391. (from brooklyn)
LOCATION: Sun West Studios, www.sunnyc.com, Contact: Mezz, 212-330-9900