I've always wanted to see what a wedding at one of my favorite restaurants, Gran Electrica, would look like!  Kate and Michael really did their backyard up with lovely minimal papel picado flags and let the outdoors do what they do best.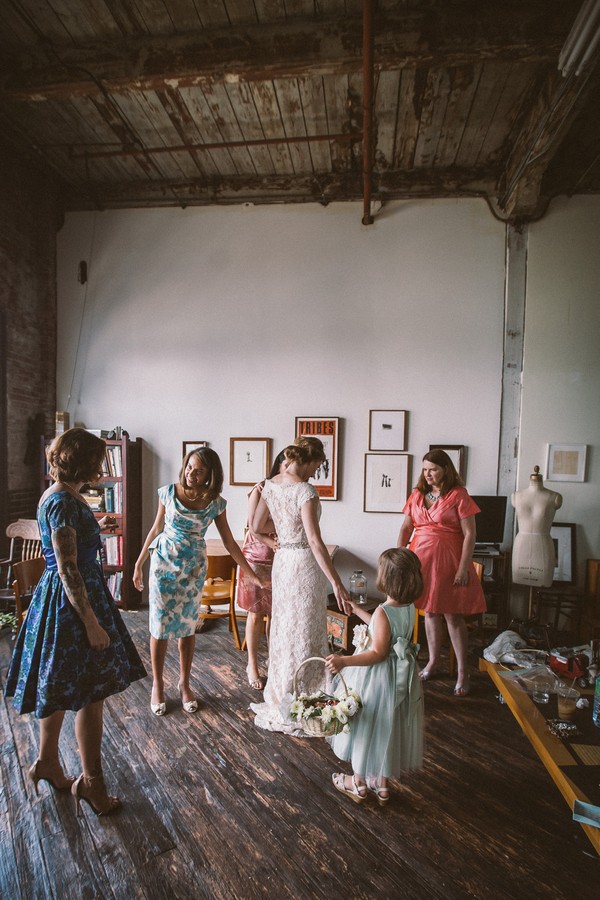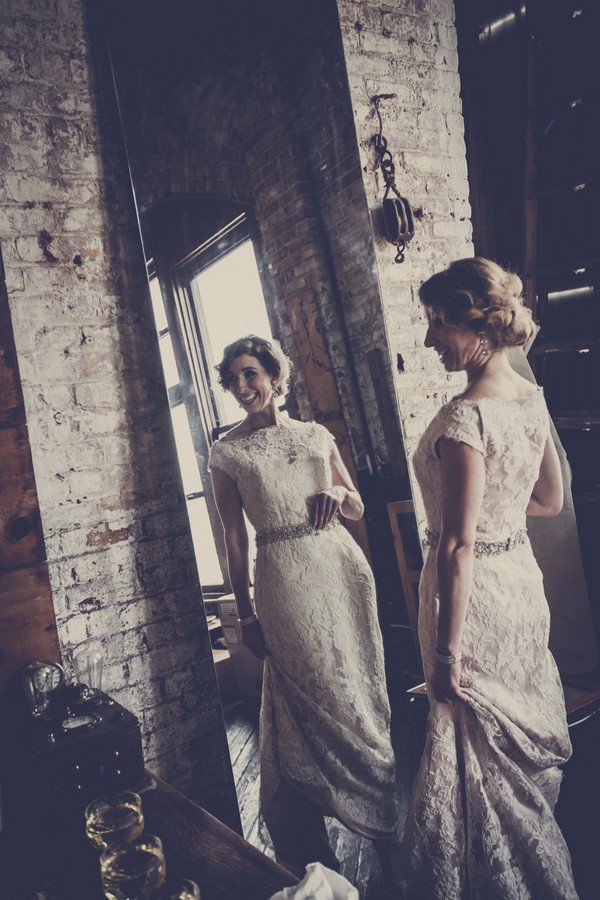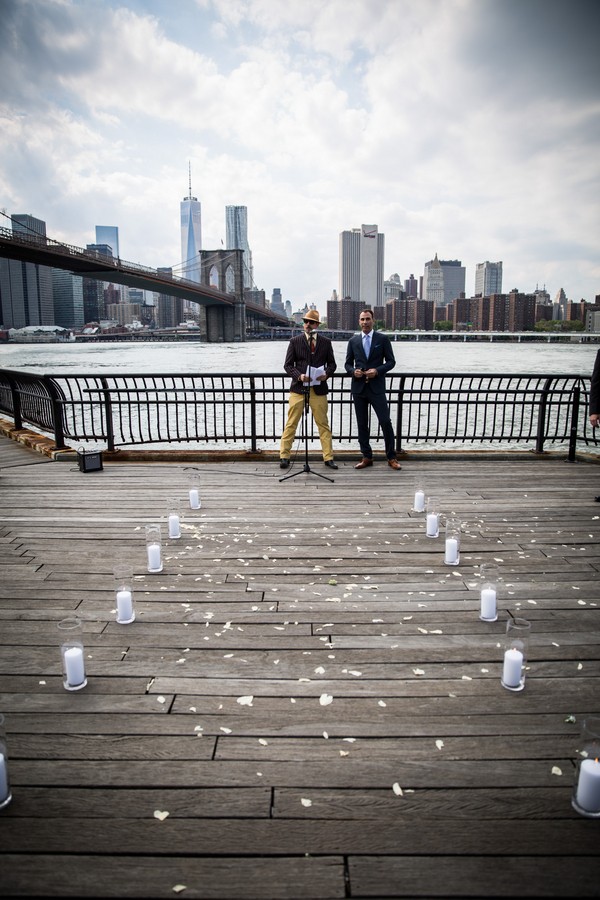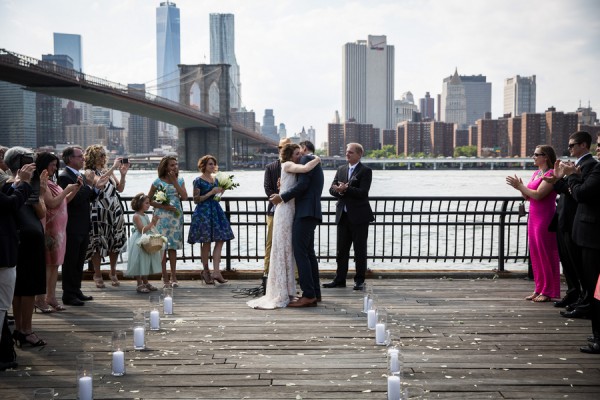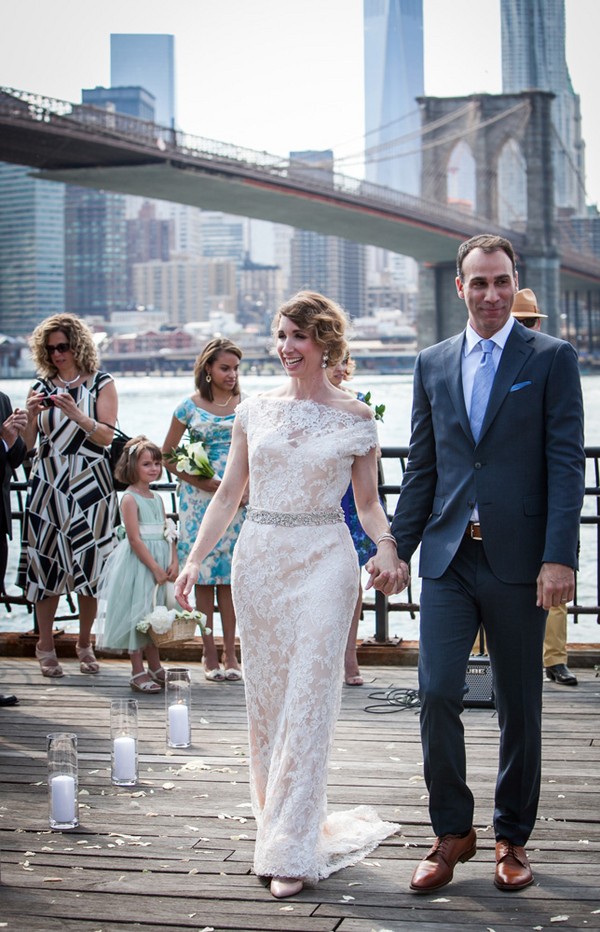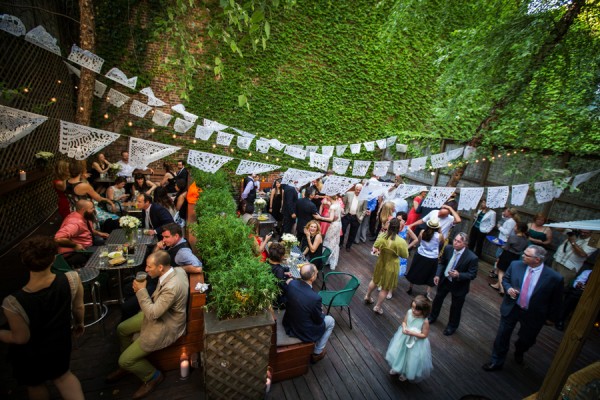 From the bride:
Four and a half years ago we walked into a birthday party in Brooklyn for a man named Andrew.

I went with a friend not knowing anyone but her, not even the birthday boy. Michael had come for the birthday boy. We ended up sitting next to each other, once we started talking we didn't stop until the end of the party. At that time, I had no idea this would be the man I would want to spend the rest of my life with.

Unfortunately, Michael lived 2 hours away, so the spark we had did not reignite until a year and a half later when after a compliment on social media led us to begin dating. On our third date we ended up going away for a weekend together in upstate to visit the same friend who's party where we had met…and fell completely in love with each other.

We still lived 2 hours away from one another but Michael would drive to Brooklyn nearly every weekend for 2 years. We finally decided enough was enough, we needed more then weekends, so a year ago we moved in together in the Hudson Valley.

Within 6 months Michael had proposed to me and before we started looking for a venue we knew Brooklyn was the spot. Whenever anyone says New York, people automatically think of Manhattan. Not me, BROOKLYN is my heart and soul. So marrying the man I love in the city I love was a must. Being that Brooklyn bridge park is one if my favorite spots I knew having the ceremony there would be perfect. After that all we wanted was a big party, and Gran Electrica was the place to have it. They have the best back yard in NYC, along with amazing food.

People danced from the moment we arrived until they had to kick us out. It was a true celebration of Love, friends and family.
VENDORS
Wedding Dress: Kathlin Argiro
Groom's Suit: Beau Brummel
Hair: Rachel Psarakis Potila
Makeup: Rebecca Casciano
Flowers: Dahlia's Grand Central
Venue: Gran Electrica
[images from
Kamila Harris
]