Now that Weddings in Color is finally out in the world, I thought you guys might like to see some pictures from our book party from the other week.  We had a great turnout, and couldn't have been happier with how things looked!  West Elm Brooklyn was gracious enough to host (thank you thank you!!) and it was the perfect location since we're all from Brooklyn and a lot of our contributors are as well.
Check out that baby belly!  Just a few weeks to go for me!
Minhee and I were lucky enough to get to sign copies in front of this GORGEOUS flower wall taken right from the red/pink chapter of the book, reinterpreted by the ladies of Tin Can Studios here in Brooklyn.  It was a bit hit for photos, as you can well imagine.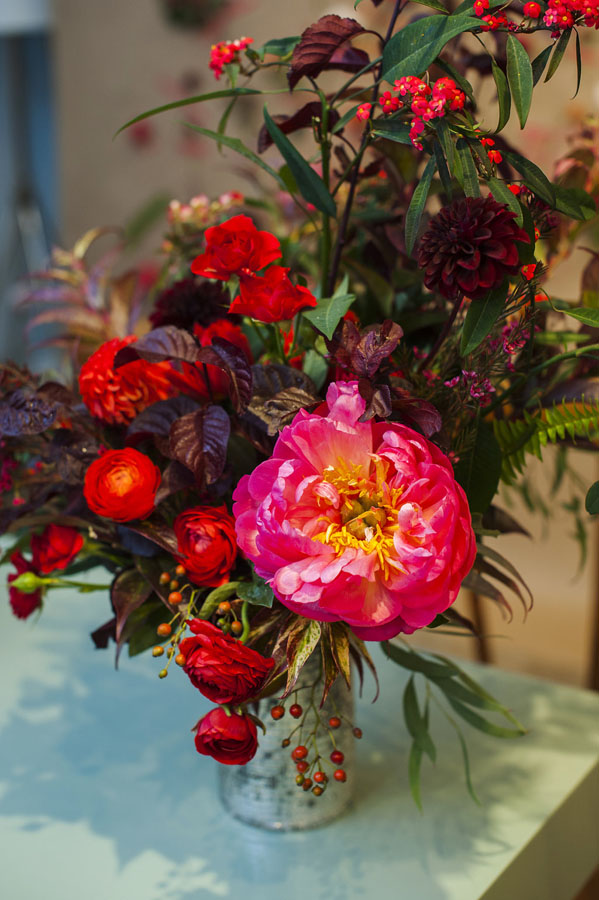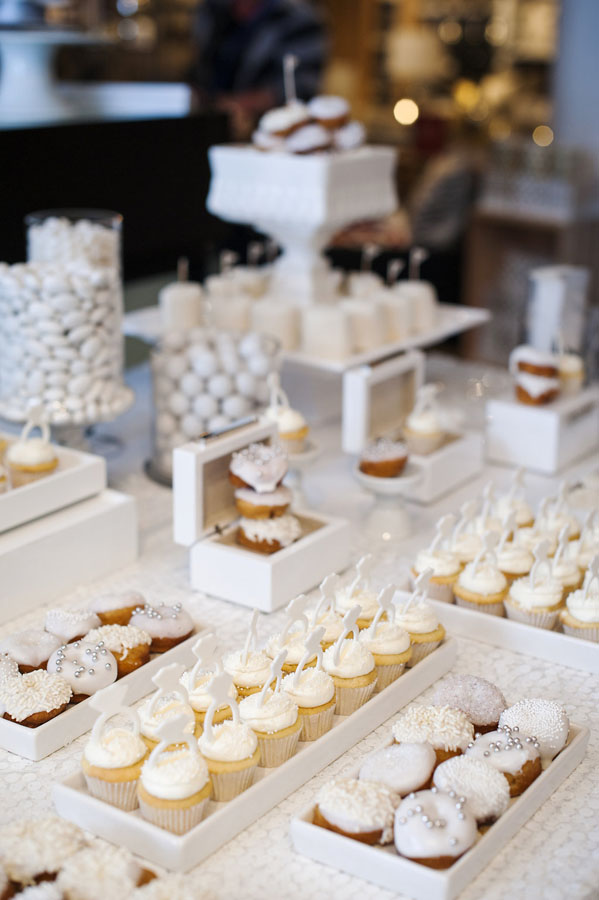 The dessert table from the white chapter came alive thanks to styling from Angi & Co., cupcakes from Nine Cakes, toppers from Candy Clay Cupcakes, and doughnuts from Doughnuttery.  You should have seen kids and adults alike attack this thing!  Everything was so delicious!
Drinks were provided from local favorite Clover Club, inspired by our blue chapter, and the customized napkins were such a cute and easy personalized touch.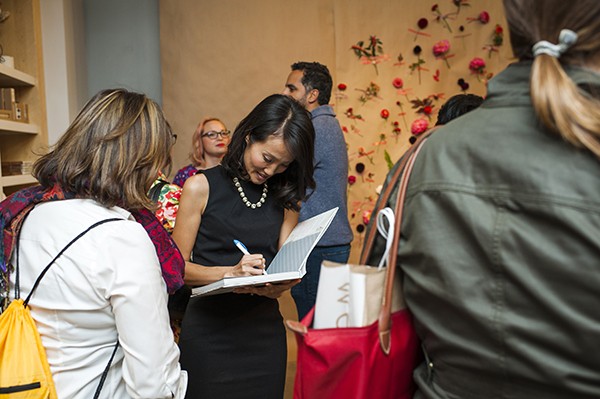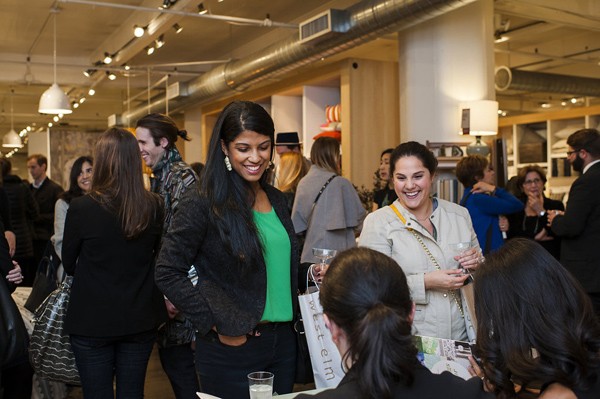 Thanks to everyone who came out!  Hope you're enjoying the book!  You can check out some more shots from the evening on Instagram with hashtag #weddingsincolor and a bunch more on the Brooklyn Bride facebook page.
VENDORS
Location & Host: West Elm Brooklyn
Dessert table: Angi & Co.
Cupcakes: Nine Cakes
Cupcake toppers: Candy Clay Cupcakes
Doughnuts: Doughnuttery
Paper details: Paper+Cup Design
Bar: Clover Club
Flowers: Tin Can Studios
DJ: The DJ Trike
Photography: Jonica Moore Studio
[images from 
Jonica Moore Studio
]