Guys, I've officially found my new favorite wedding! Of course they've gone with my color palette of choice – green, black and white – and worked in neon, watercolor, and greenery. Absolute perfection!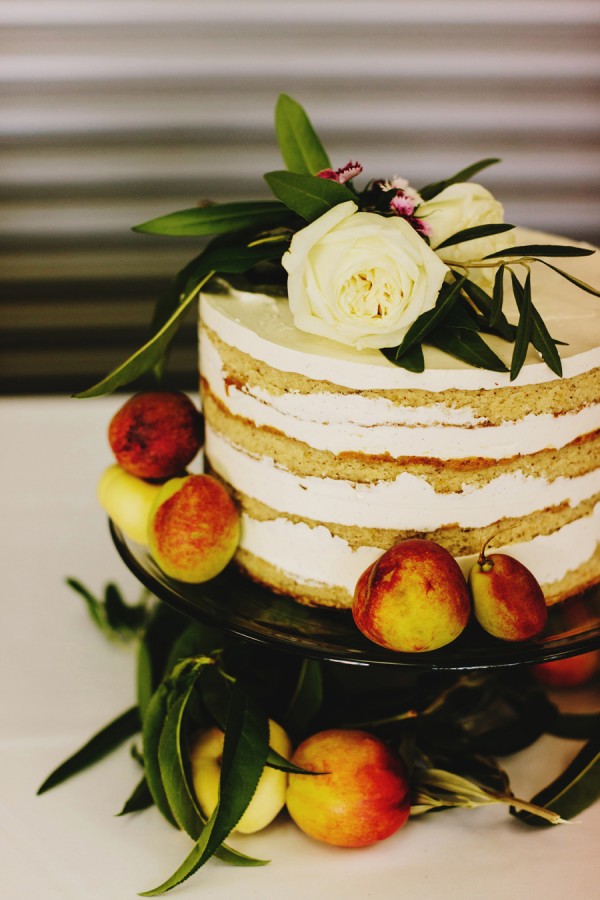 FROM THE BRIDE:

We set out planning our wedding with one thought in mind, let's have fun with this. From start to finish, we wanted the guests to have fun, we wanted our vendor partners to have fun, and above all, we wanted to have fun.

Max grew up in Chicago, and Chicago is where we call home together, so a rooftop overlooking the city on a bright August day seemed like the perfect spot to get hitched. Plus there's not much better than a summer day in Chicago with family and friends.

Max and I planned the wedding ourselves and designed most of it – from monogram, invitations and website, to table cards, tablescape, and even our neon sign. We are both designers and loved collaborating on all aspects of it.

One of the first things we chatted about once we got engaged was who we wanted to cater our wedding. Food is one of the most important things in our relationship. We eat out pretty much every night, so having food that reflected us and our lifestyle was a must. We met with chef Jason of Lula Café early on and it was clear this was the perfect fit. He served the meal family style in servingware made by my parents. My parents are potters and were so generous in making over 90 serving pieces in the months preceding the wedding. Max and I worked with them to develop the styles and custom glaze patterns of every piece. And our guests got to enjoy an amazingly special meal with us.

Our ceremony and cocktail hour, with music accompaniment by a Jazz trio (playing pop songs) was held on the rooftop. The wedding party walked down the aisle to the trio's rendition of Another One Bites the Dust. And I was accompanied by Wild Horses. After the ceremony and cocktail hour, guests were invited downstairs for dinner, dancing and toasts. The entire reception area faced an open private courtyard where guests could catch some fresh air and chat under bistro lights. The indoor/outdoor setup where guests could flow freely between the two was perfect for our summer evening.

When the wedding wrapped, which I have to say was far too soon, guests were shuttled back to the hotel in a double decker tour bus. As we rode on the top of the bus, with a summer breeze, through the skyline of our city, we couldn't help but think, what a wonderfully fun night indeed.
Photography: Jonathan Ong
Wedding Dress: Nicole Miller
Bride's Shoes: Manolo Blahnik
Hair & Makeup (Bride + Bridesmaids): Sine Qua Non
Catering & cake: Jason Hammel of Lula Cafe
Bridesmaids' Dresses: Maje
Bridesmaids' Dresses: Halston
DJ: DJ Intel from Style Matters
Bride's Bouquet: Fleur
Custom Pottery Servingware: Winegar Pottery (Bride's parents)
Invitations + Design: Max Mearsheimer (groom) and Amanda Mearsheimer (bride)
Table Styling: the Bride and Groom (Amanda and Max)
Event Design + Neon Signage: the Bride and Groom (Amanda and Max)
Day-Of Coordination: Big Day Easy
Photobooth: Fotio
[images from
Jonathan Ong
]