The Happy Envelope debuted some new thermography cards that had some great texture to them, but what REALLY caught my eye was that darling save the date!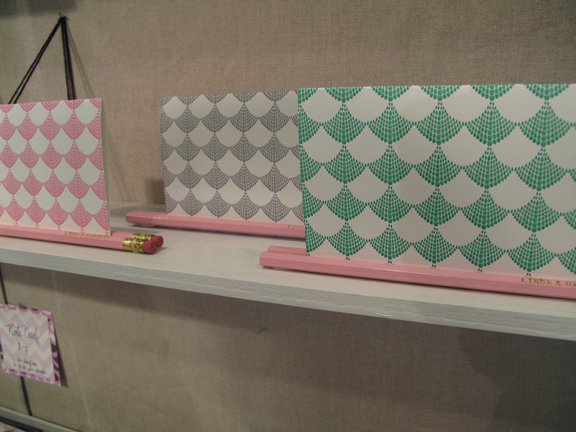 Gotta love Linda + Harriett…her new calendars for 2010 are amazingly beautiful, dare I say even more beautiful than this years?  She also showed some new cards that would make great gifts for bridesmaids!
The wooden squirrels from Enormous Champion are my pick for cutest wedding gift this year!
[images by Brooklyn Bride]