Inspiration is everywhere in New York City and when Liz and Rob decided on 620 Loft and Garden for their wedding, the venue's rooftop and its extraordinary views of Fifth Avenue and St. Patrick's Cathedral became the inspiration for their event. Gorgeous invitations from ML Baniak & Co. feature envelope liners with a skyline watercolor by Sterling Stripes. The light and airy venue inspired fresh and bright florals by Blush Designs which incorporated roses, peonies, dahlias, and sweet peas in tones of ivory, blush, and peach. These photos by Chris and Becca Photography show all the amazing personalized details from their day, like how they included Liz's grandparents' cake topper and her parents' wedding sign into their reception decor! Read more about it in the bride's words below.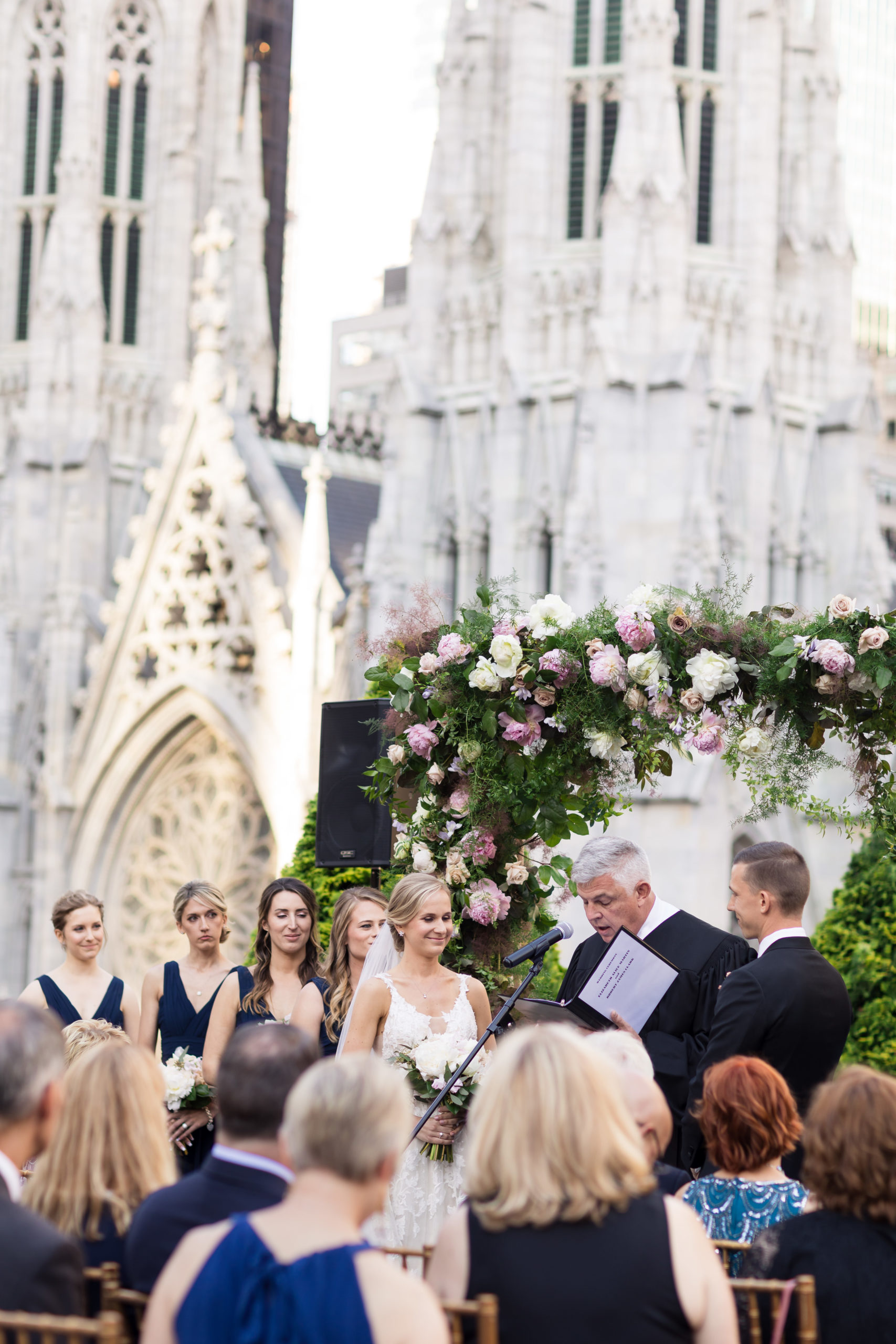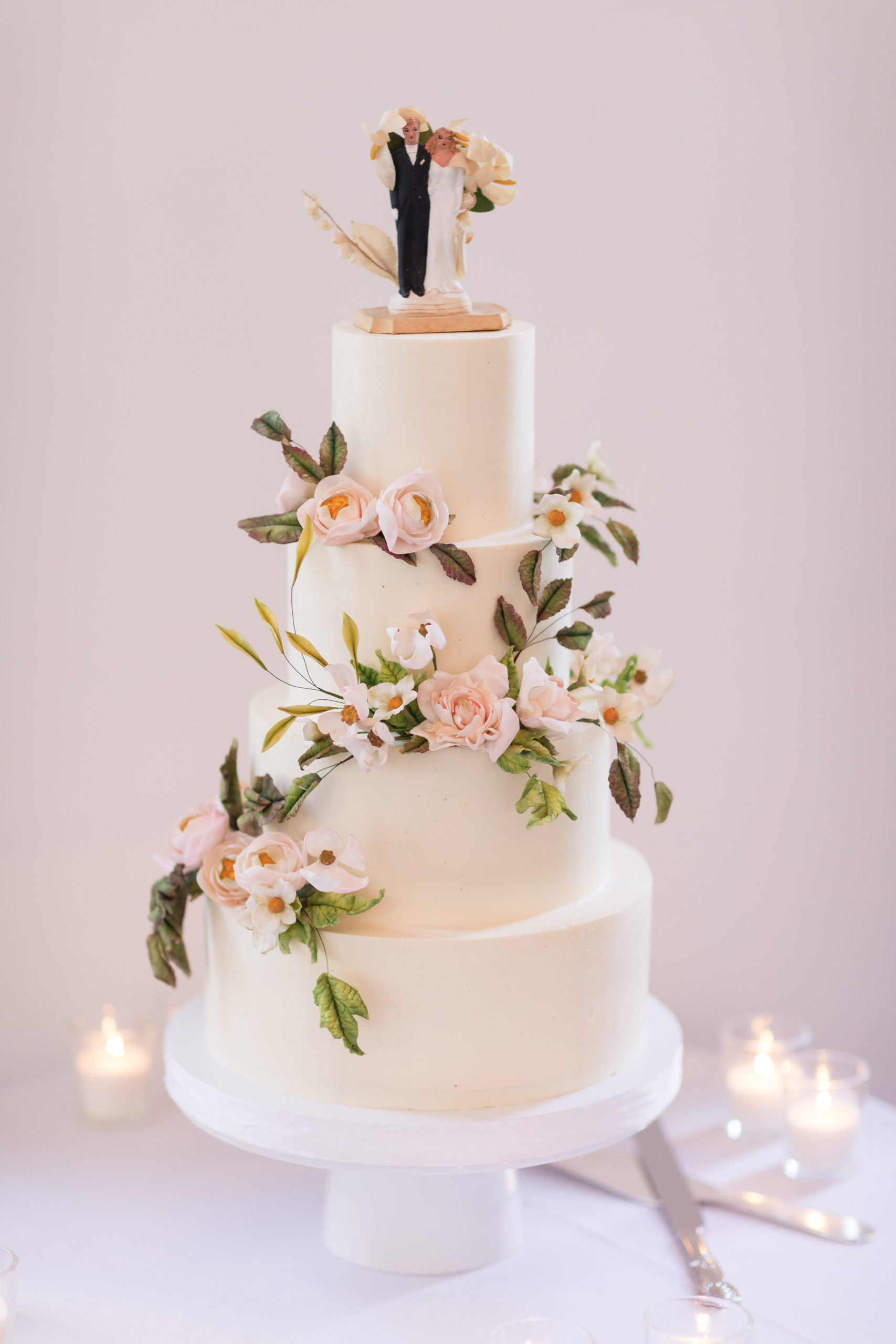 What was the most important to the two of you while planning? Was there anything that you chose to splurge on or skip?
We would also like to share that we couldn't have selected more perfect vendors for our day. We chose our planner and vendors based off of their experience with the venue and their personalities/approaches toward wedding planning. We always had complete faith that all of our vendors had the same vision that we did and we ended up deferred to them on many things because we trusted them so much.
What were your favorite parts of the day?
The day was really special from beginning to end. The weather was absolutely gorgeous and I began the day by running a 10k race in Central Park with my maid of honor. It was a wonderful way to get out those wedding day jitters and to share in that experience with such a longtime friend. It was a women's race and my MOH asked various women for marriage advice along the way that she shared during her toast that night. That will always be a special memory. For both Rob and I, we look back fondly on how beautiful the day was, how gorgeous the space was decorated, and how we danced with St. Patrick's lit up behind us. We also look back on how relaxed the day felt and much we genuinely enjoyed sharing in our special day with our friends and family in the city that we are proud to call our home.
Did you include any family heirlooms or special traditions?
Our favorite details were having the wedding sign from my parent's wedding. It was also so special to use the cake topper from my grandparent's wedding.
Do you have any advice for couples planning their weddings now?
The biggest piece of advice that we would give is to just enjoy the day with your friends and family, and to not stress about all of the little stuff that will be insignificant when the day is over. It is so special to have such a unique collection of people in one place with the sole purpose to celebrate you as a couple, nothing else matters more than that.
Credits
Event made possible by these fab wedding vendors: