The flowers are blooming, the birds are chirping, and love is in the air! Yes, spring has sprung and that means one thing: engagement season is officially upon us. If you're looking for some inspiration for your own springtime engagement session, look no further than this gorgeous Central Park shoot. This sweet couple embraced all that spring has to offer, from the soft pink petals blanketing the ground to the bright green trees budding with new life. We could feel the love radiating from them – it's clear they're head-over-heels for each other!
They started the session by wandering around some of their favorite spots in Central Park. The light was absolutely perfect and the scenery is just so quintessentially New York. They then stopped at a beautiful spot near the reservoir for a few more photos. This couple was up for anything, from climbing on rocks to jumping in puddles (much to the dismay of their outfits, but it was worth it!). They had such a fun time with them and we're so excited to share these photos with you.
If you're looking for some beautiful inspiration for your own sunny springtime engagement session, look no further than this Central Park shoot!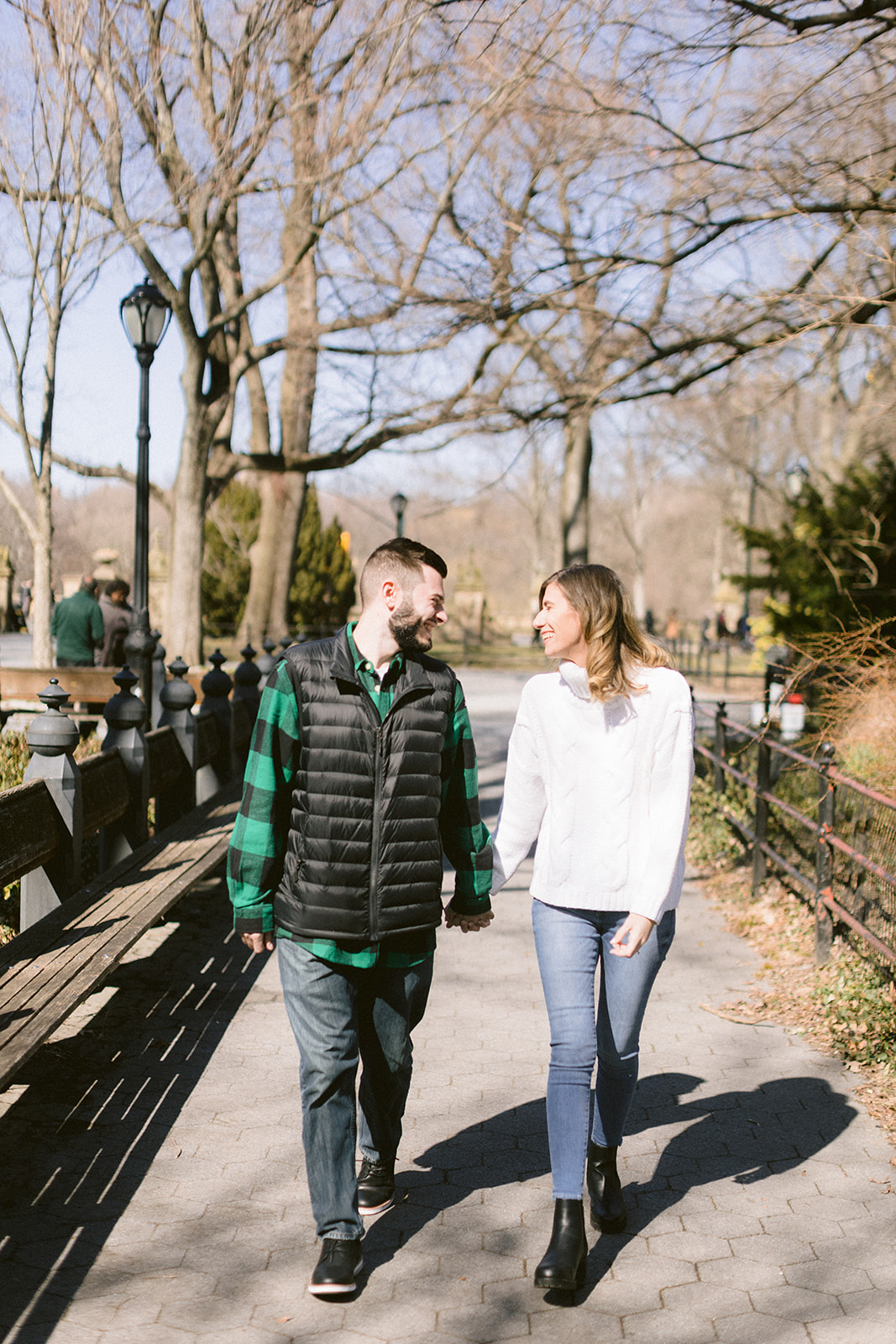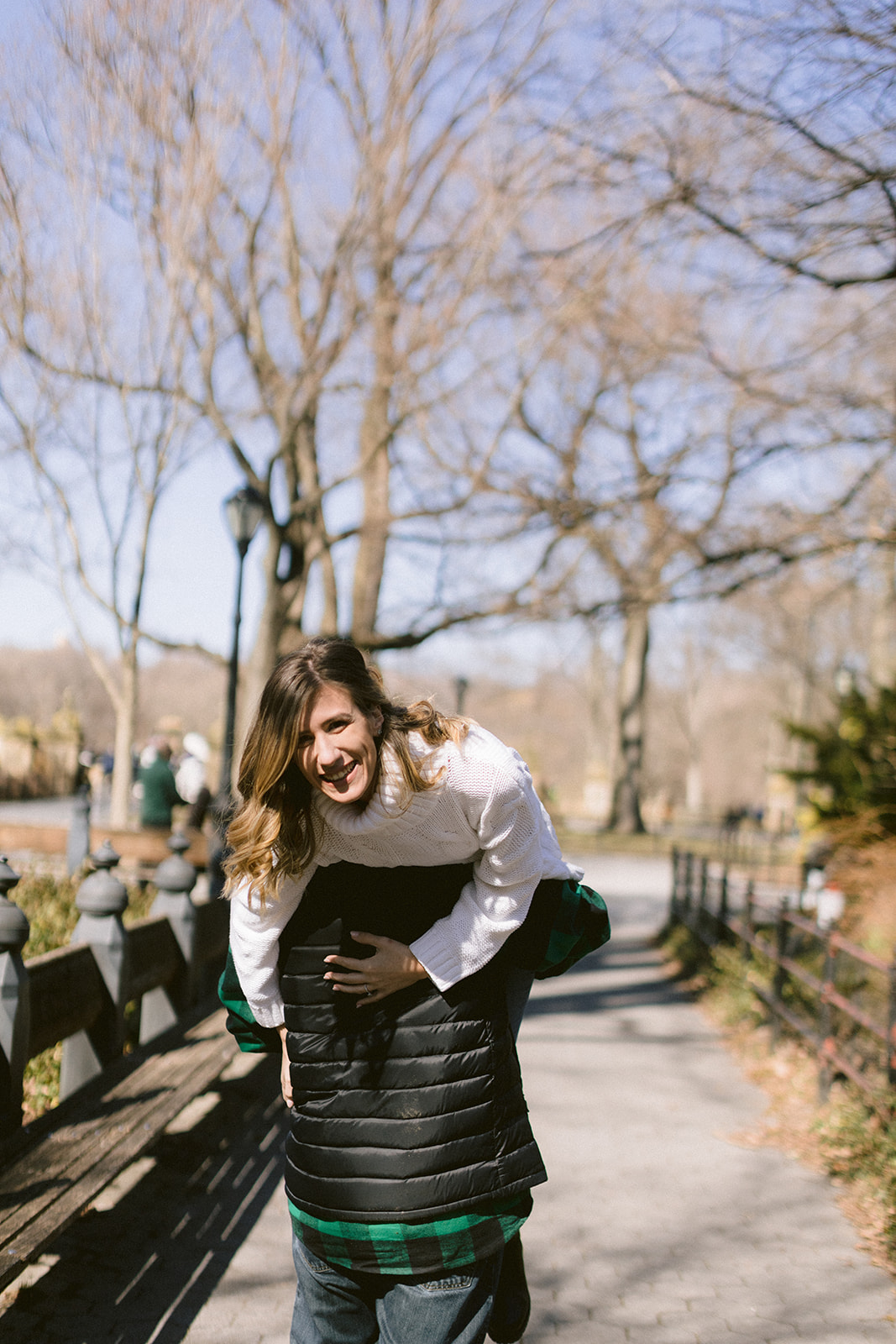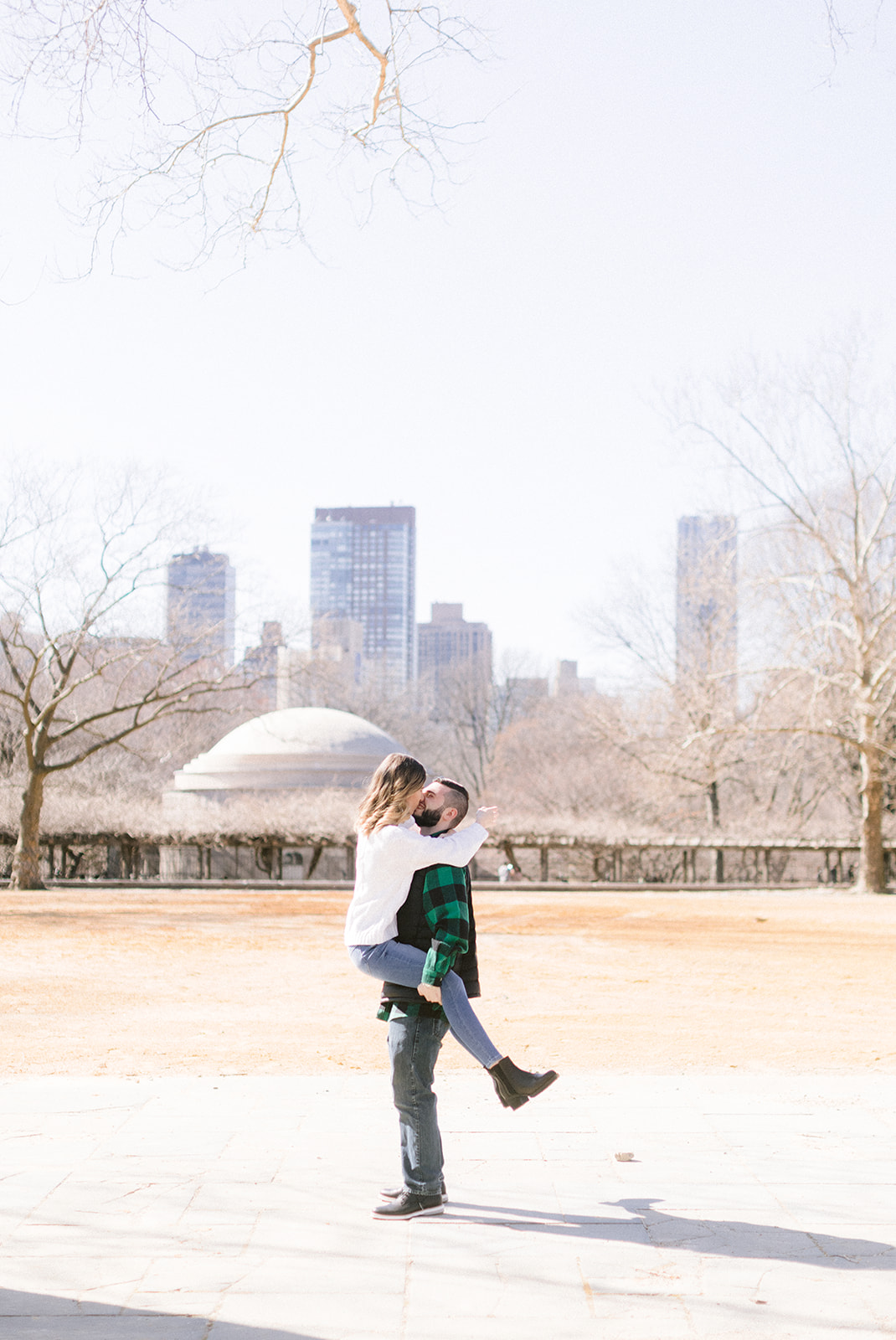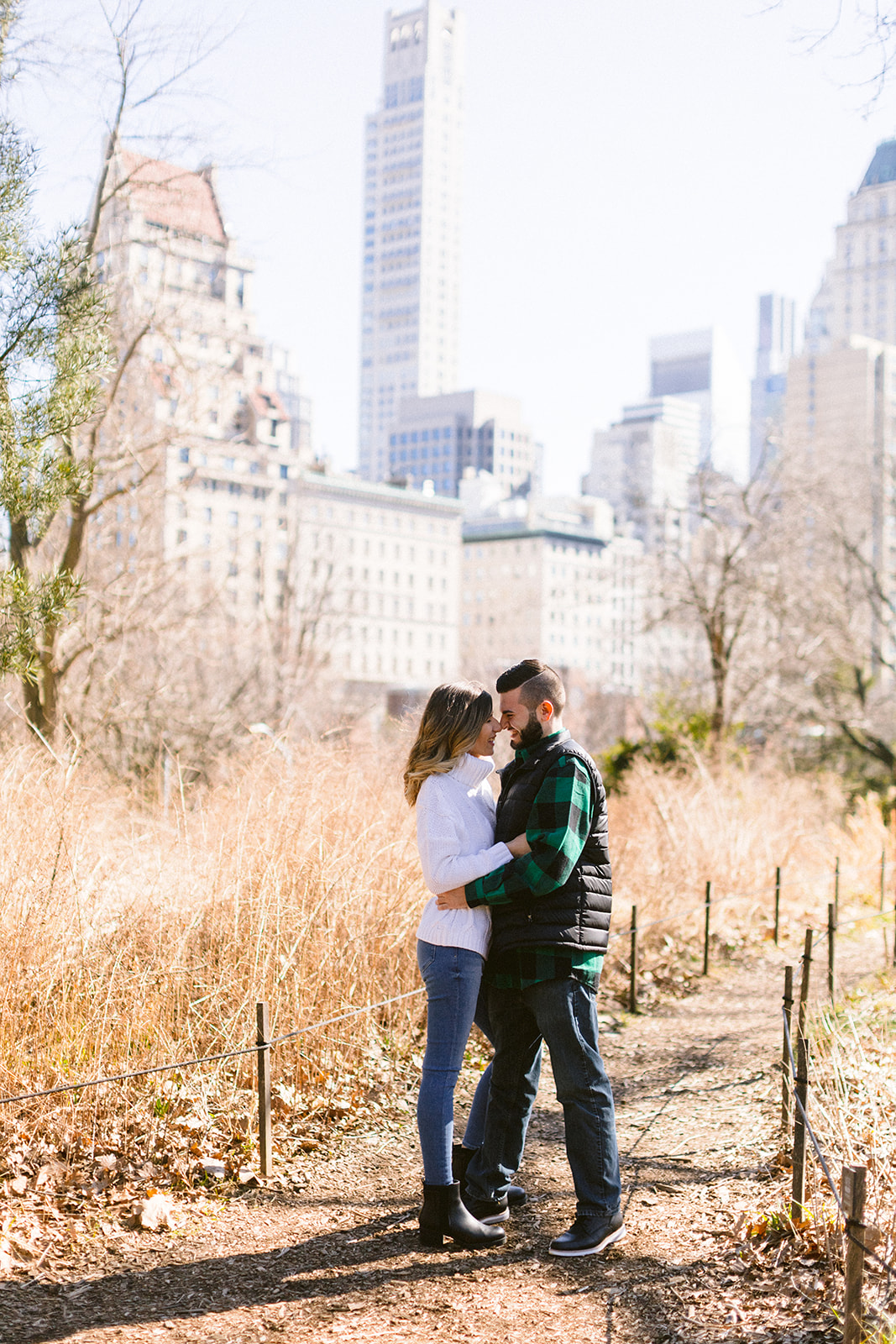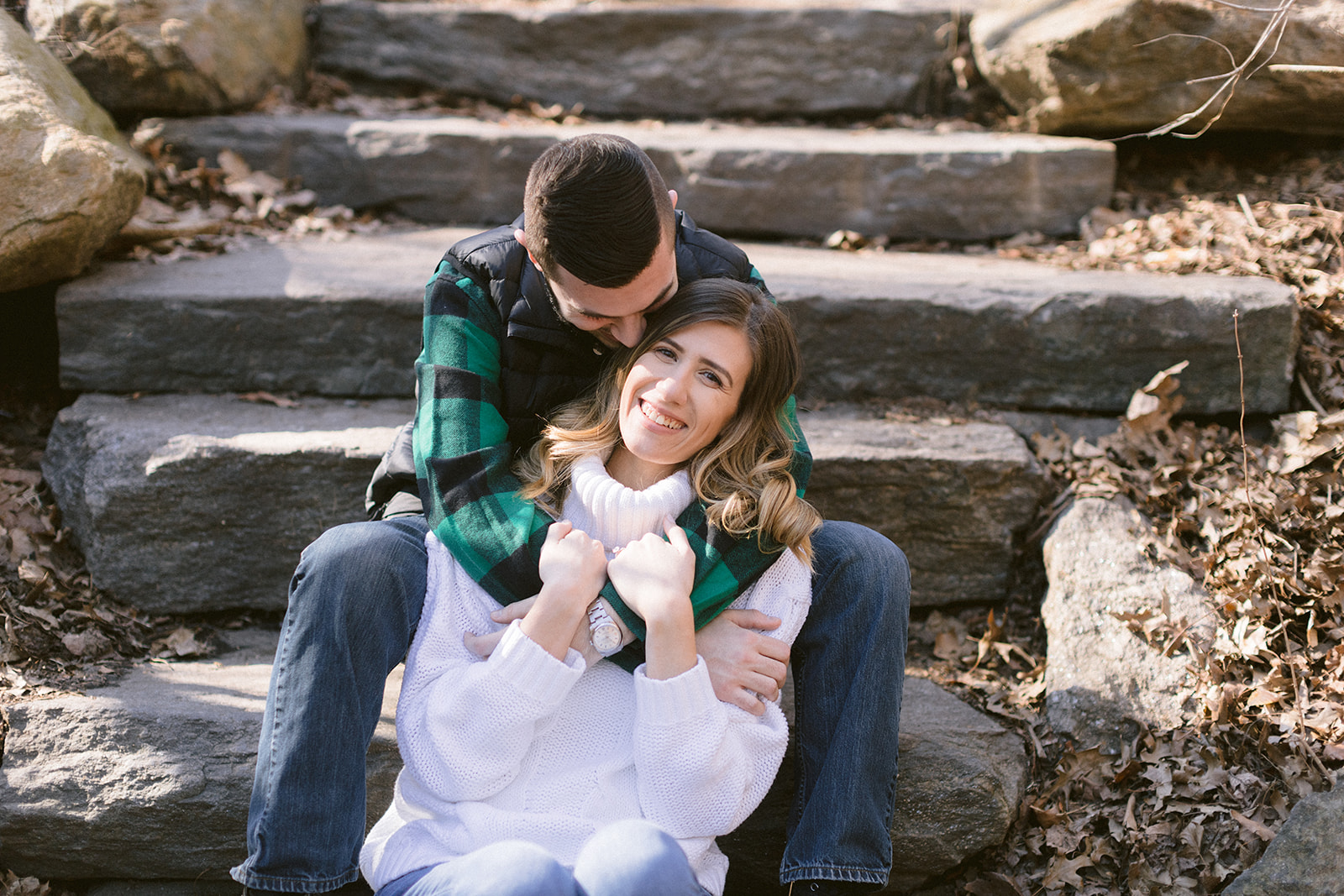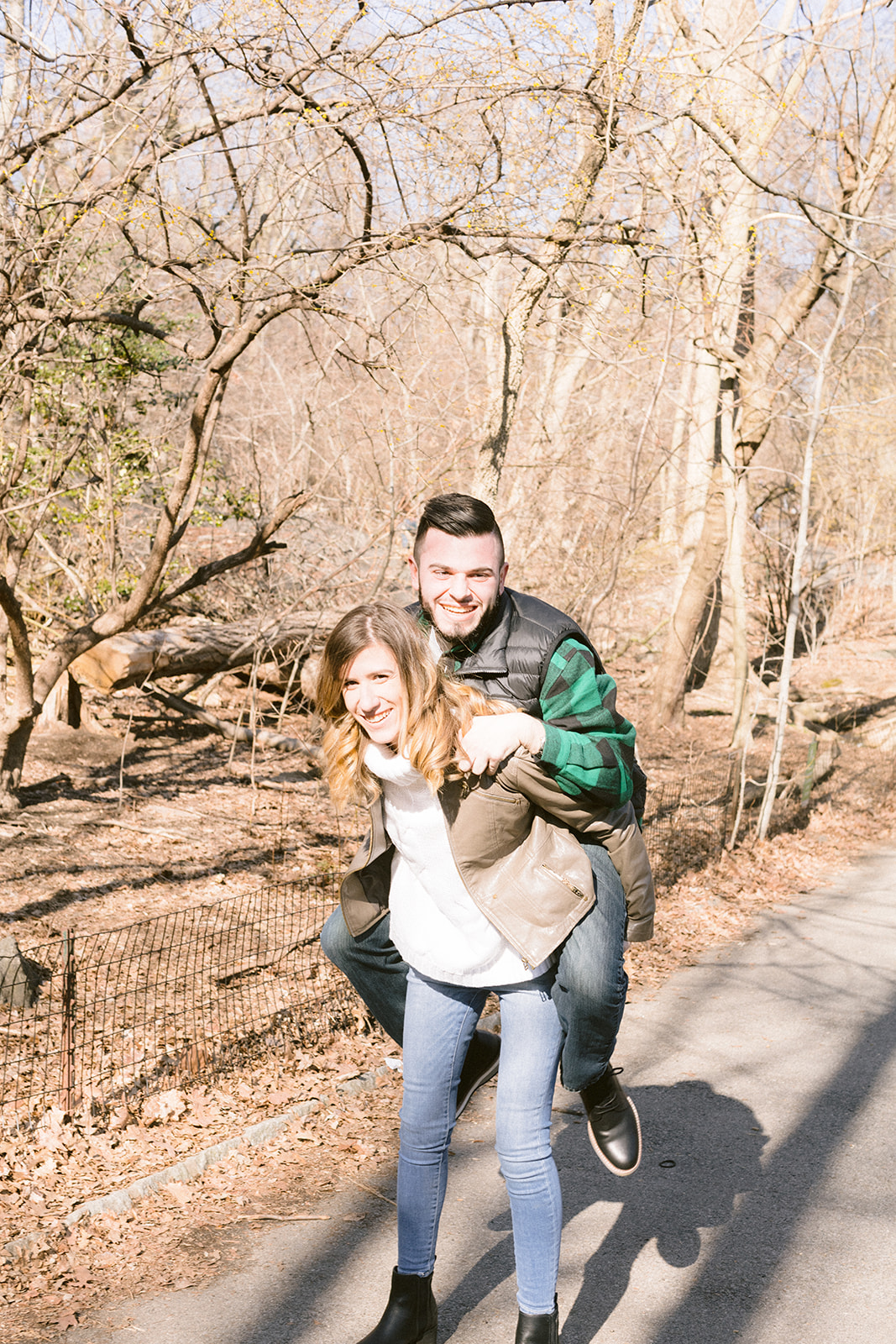 How did you meet?
We always had the same group of friends and we always liked hanging out together. We were in separate relationships for a really long time, but for some reason we never gravitated away from each other. We ended up not talking for a few months and then one night Chris texted me asking to get dinner and I did! After dinner that night, we talked every day and night and spent all the time in the world together. We ended up going to a friends wedding together where we danced all night and had so much fun with each other and laughed and just enjoyed being in each others company! We went on multiple dates after that and I knew he was something special!
What is your proposal story?
We were supposed to take a trip out to Montauk over the weekend but we ended up deciding that it was to cold and ended up going ice skating with some friends. We agreed on a roof top ice skating spot on top of The William Vale Hotel in Brooklyn. We skated around and then decided to take some pictures in front of the city skyline view. We both looked at each other and kissed and said "I love you" and that is when Chris said "you know Montauk was a lie" and he got down on one knee. I said "Yes Of course!"
Tell us about the ring/band.
The center stone is a .94ct round diamond. This stone was once used as Chris's grandmother's stone in her engagement ring. After Chris told her he wanted to propose she knew it was time to pass the stone down a generation. Holding the stone is a Halo 4 prong twisted white gold band with half diamonds.
Tell us about your engagement shoot outfits and accessories.
Chris wore a green and black flannel shirt due to loving flannels during the fall and winter time. He decided on the green and black color cause that it what our wedding theme colors are. He paired his flannel with a pair of blue jeans and black boots to give him that lumberjack look as well as his Rolex watch and Cuban link bracelet he wears daily. Besides her engagement ring, Nicole paired her outfit with her Tiffany heart necklace she got on Valentine's Day. Nicole also wore a white sweater to counter match Chris.
Credits
Event made possible by these fab wedding vendors: