While most elopements are associated with spontaneity and secrecy, Andrew and Maytal's intimate Jewish elopement at Pebble Beach in Brooklyn was the result of careful planning and endless love. The two had originally met by chance through our mutual friends at a NYE party in Brooklyn in 2015. They decided to elope when they realized that a traditional wedding just wasn't for them. Instead, they wanted something simple and intimate that would reflect their deep connection. On the day of their elopement, Andrew and Maytal exchanged vows with the natural backdrop of the bridges and the city was so beautiful and effortless and was better than anything we could have put together ourselves. It was a perfect moment that they will cherish forever. And as an added bonus they did an intimate at Threes Brewing.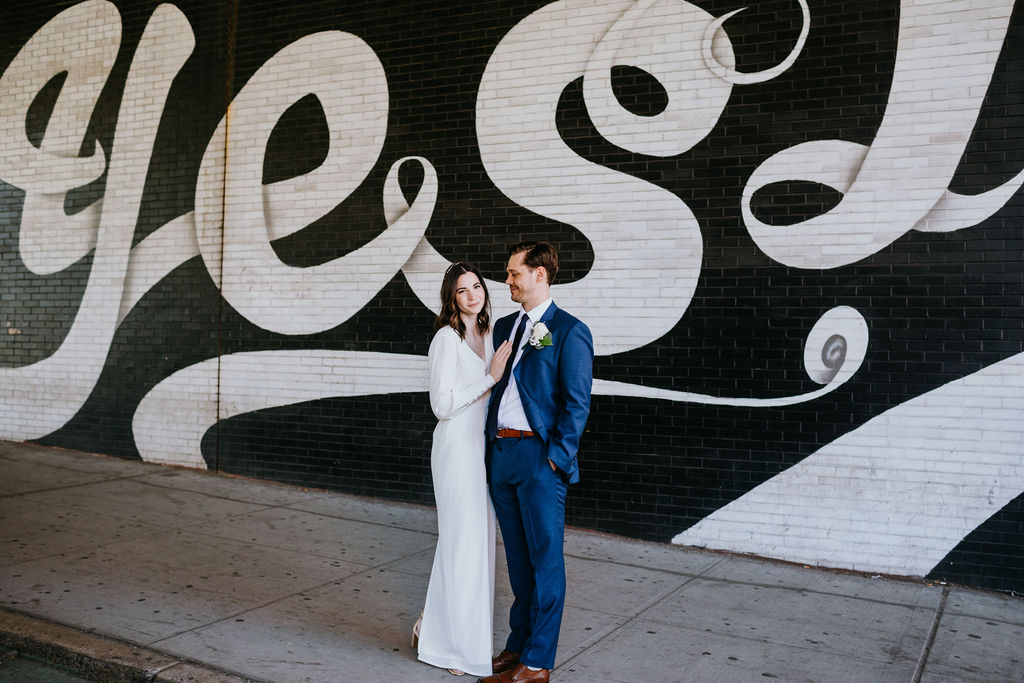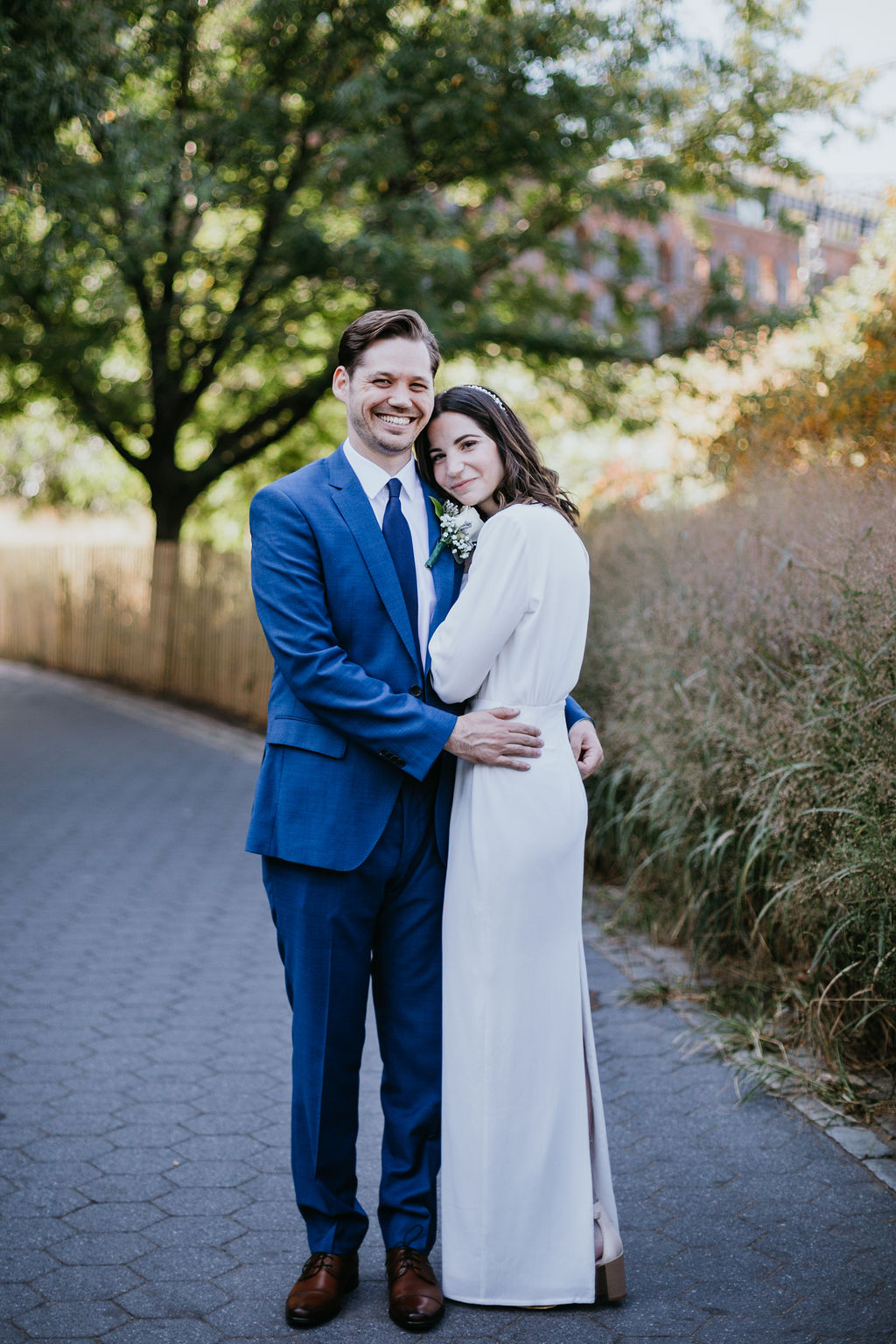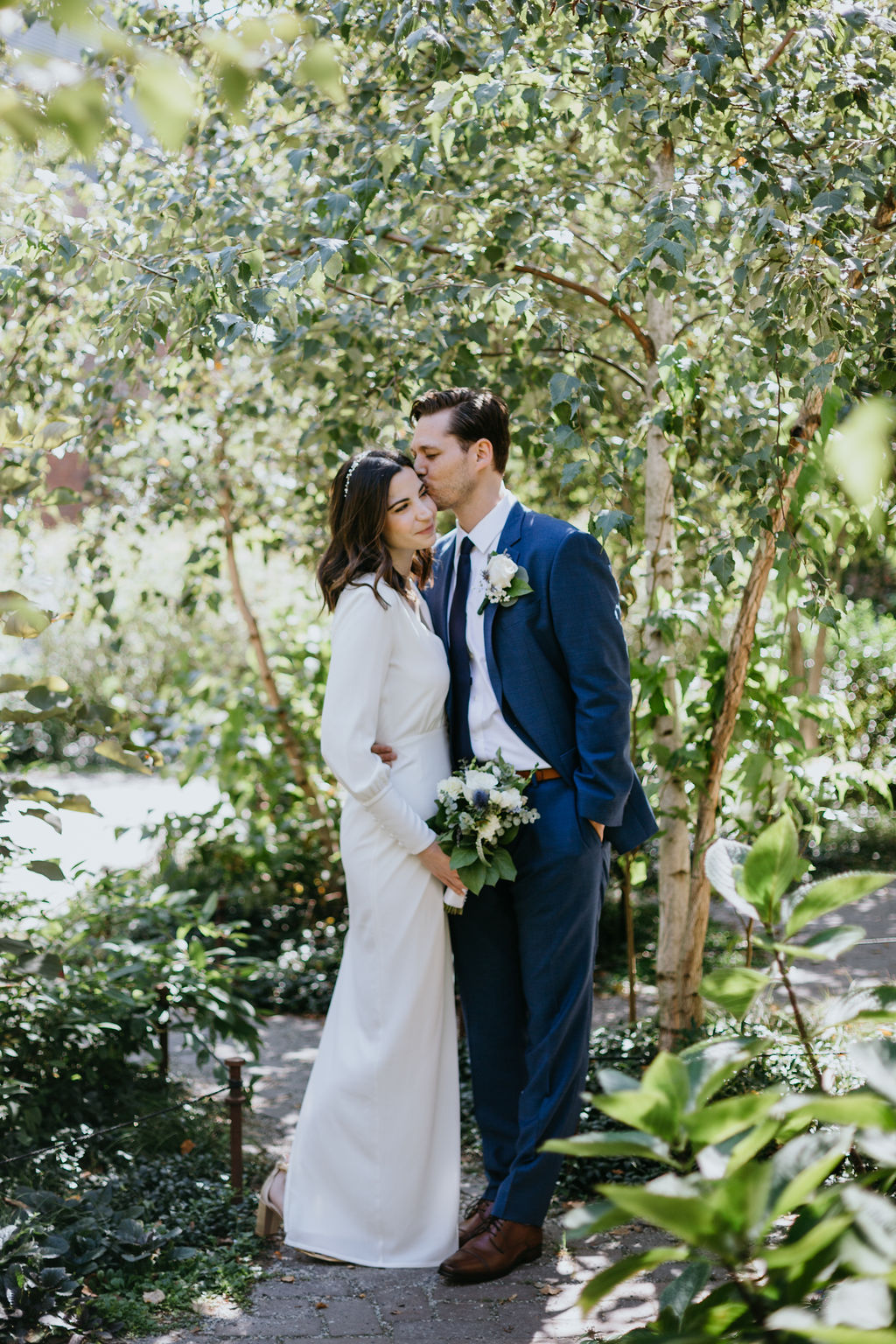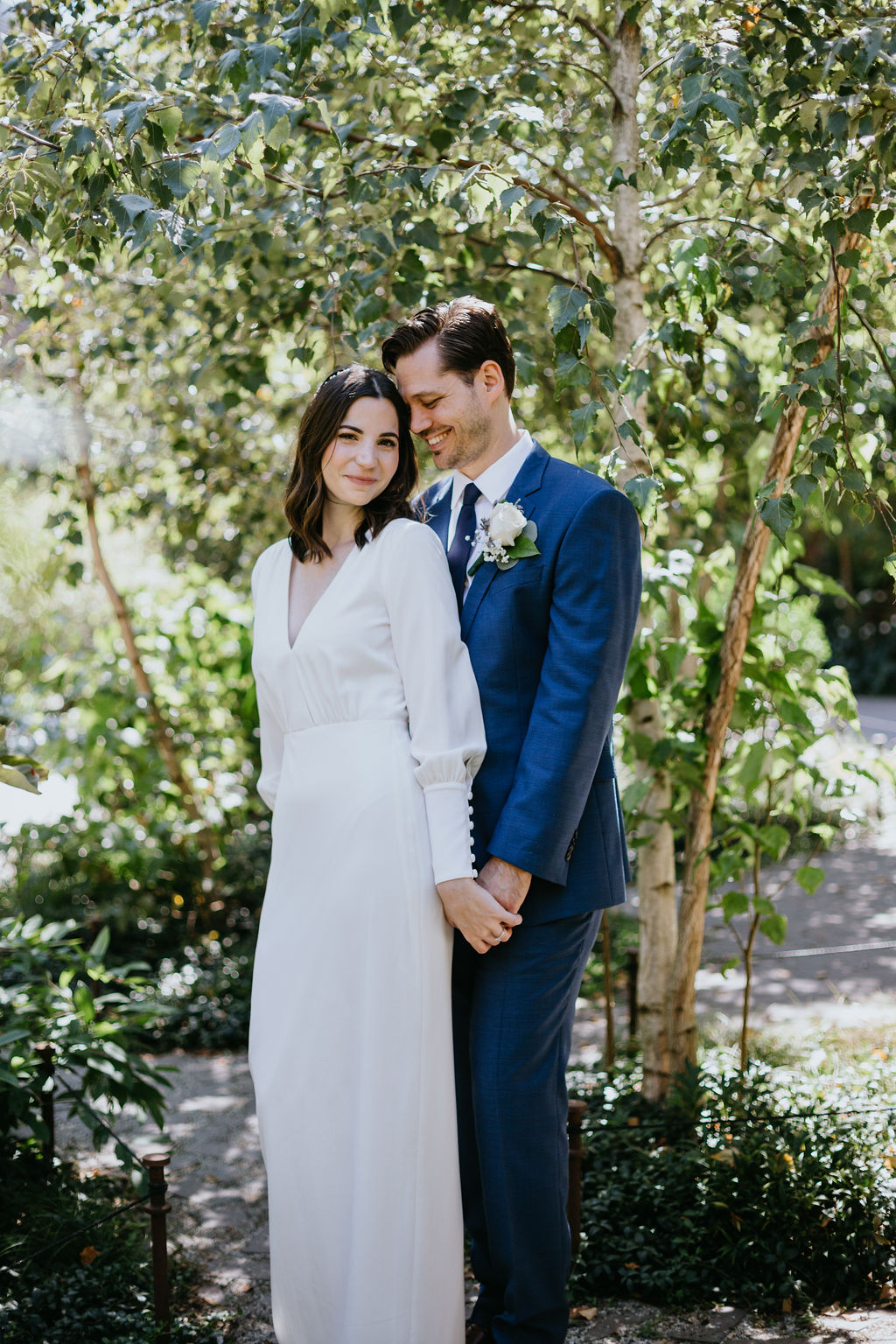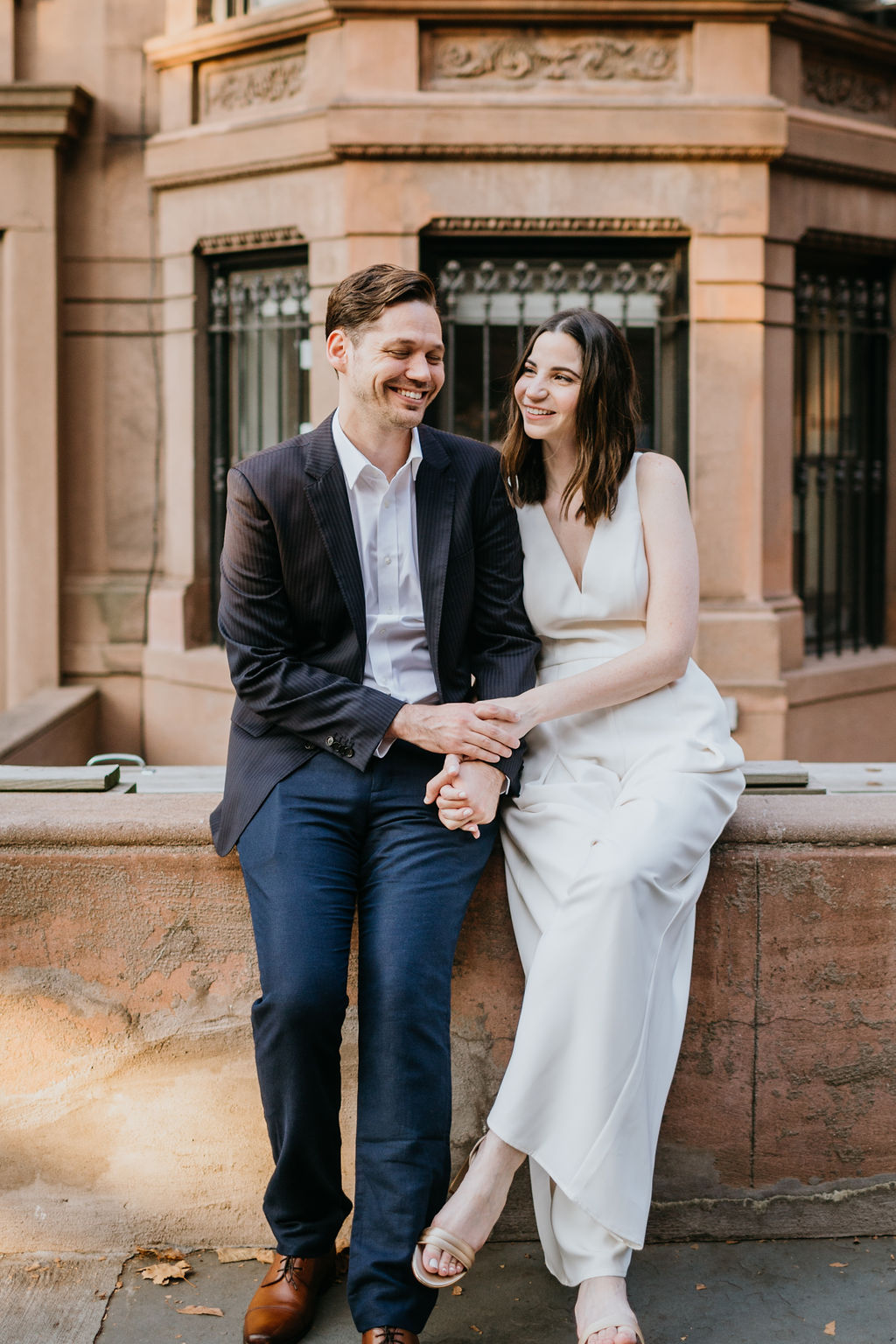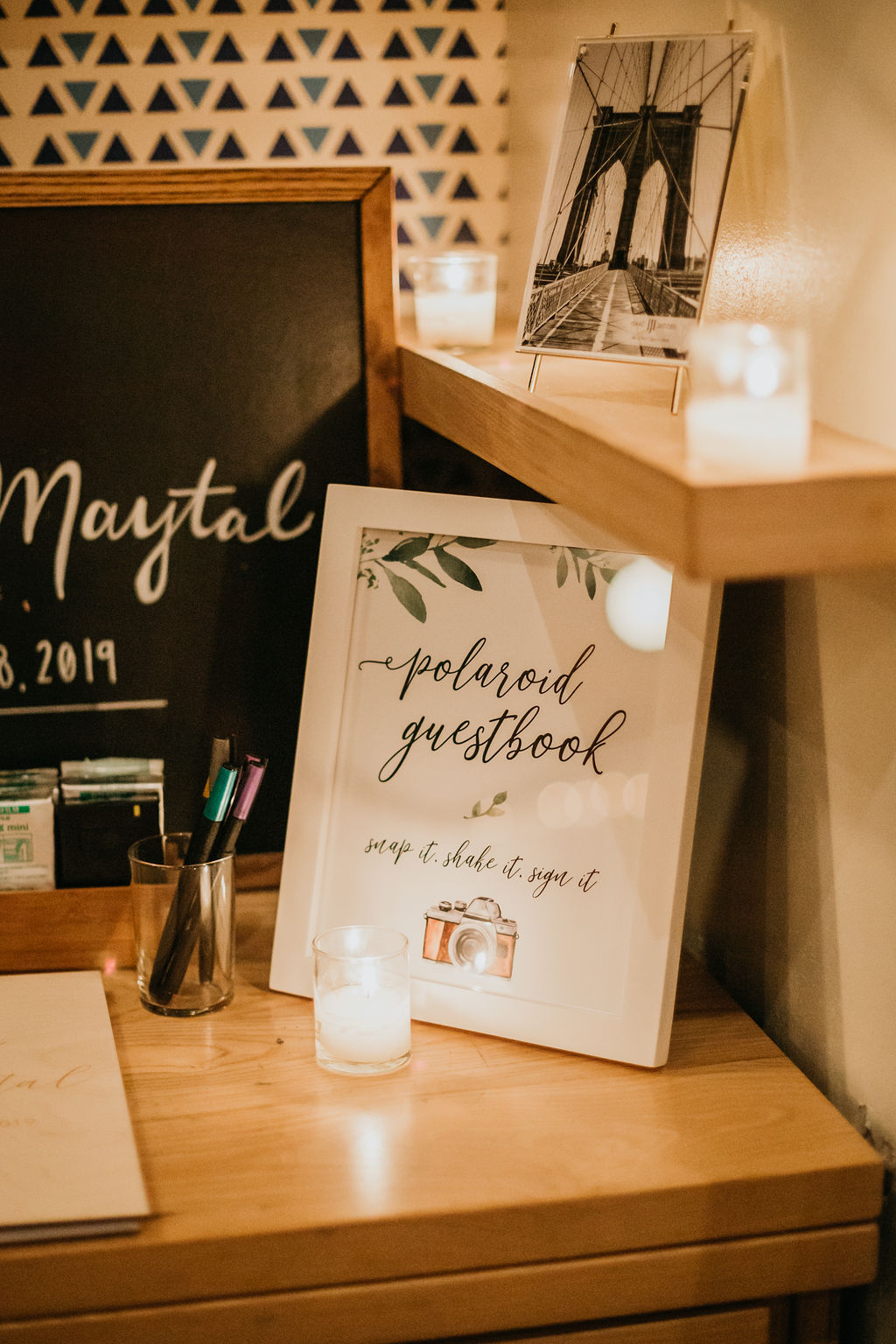 How did you meet?
It all started in Brooklyn, when we met through mutual friends at a New Years Eve party. We both went unwillingly, dragged by our roommates who worked together at the time. We were introduced to each other and we hit it off right away. Just two days later, we were both on our last first date.
What is your proposal story?
We were in Barcelona when Andrew proposed. He wanted to propose on our first night out on the trip but we both had one too many sangrias. So he waited for the perfect moment a few days later, when we walked all the way up to the vantage point of Montjuïc mountain overlooking the whole city at night. It was just the two of us, no flash mob, photographer or crowds – it was perfect. 
Tell us a little a bit about your wedding.
Getting married in Brooklyn only felt right since it was where we first met. We wanted a small, intimate wedding that was well put together but not overly done. We wanted it to be colorful and vibrant and bright, which is why we decided to have our ceremony on Pebble Beach in Brooklyn with just our families. The natural backdrop of the bridges and the city was so beautiful and effortless and was better than anything we could have put together ourselves. For our reception at Three's Brewing with our family and friends the following day, we went with the flow of the rustic venue and added some vibrant colored flowers and string lights to give the space a boost. 
Tell us about your attire choices.
We went with a modern bridal/groom look for both our ceremony and reception. The dress for the ceremony was straight-lined, yet flowy and Andrew's suit was a vibrant blue color which was perfect for our daytime event. Our evening reception looks were a bit more relaxed and comfy to fit the occasion, with a bridal jumpsuit and a tie-less, navy suit.
What was the most important to the two of you while planning? Was there anything that you chose to splurge on or skip?
We skipped a lot of the traditional wedding customs that we felt were "fluff" or were simply too pricey. We wanted everything to feel personal and true to who we are. We managed to find ways to do this by having one of our best friends officiated our wedding, which made our ceremony so much more meaningful for us and our families. Since only our families attended our ceremony, we also quickly put together a video from our ceremony to display behind us during our first dance, which our two musicians sang for us.
What were your favorite parts of the day?
One of our favorite parts of our ceremony day was walking around DUMBO and taking pictures beforehand. We had such a good time letting loose before the big moment with just the two of us and our lovely photographer. The best part of our reception was our first dance, where our close friends who are also musicians played one of our favorite songs for us.
Tell us about your wedding flowers.
Our reception flowers were from Stems Brooklyn. We heard about them through a friend and the moment we saw their arrangements, we knew we needed them for our space. We went with wildflower vases of different sizes and spread them throughout the venue. They turned out beautiful and we were happy to support a local flower shop.
Do you have any advice for couples planning their weddings now?
Non traditional weddings are so much more memorable in the long run. Think outside the box and don't let others' opinions influence you. It will be totally worth it, we promise you!
Credits
Event made possible by these fab wedding vendors: