Planning a wedding can feel like an ever-growing puzzle. You think you got the 500-piece, but it turns out to be 1,000 pieces. Before you know it, you have 2,000 pieces in front of you while you wonder where they all came from. Fortunately, you have a team of experts ready to take the work off your plate and help you bring your dream wedding to life!
Throughout your journey to the aisle, perhaps the most integral step is crafting the wedding day timeline. It helps to ensure that you can get through all of the "must do" moments, while keeping everyone on the same page.
"The wedding day is like a well-orchestrated machine when running with a timeline," assures Shannon Tarrant, founder of Wedding Venue Map. "Going with the flow never works – your wedding party and family need direction to help you have the wedding day of your dreams. Everyone should know where they are supposed to be and when so time isn't wasted trying to gather people."
Additionally, it takes the pressure off you on the big day itself. Jamie Chang, destination wedding planner and owner of Mango Muse Events, adds: "Having a wedding day schedule also means that you as the couple don't have to think or worry or think about what should come next because it has already been planned. Being relaxed and in the moment on your wedding day is important, and while going with the flow can seem relaxed, it's not because then everyone will be looking to you to direct them."
So, what's the secret to a perfectly constructed wedding day timeline? Let's see what the experts have to say.
Start with the ceremony.
…after all, it is the moment you've all been waiting for! "The ceremony is the cornerstone of the day," confirms Amy Sims, owner of Amy Sims Photography. "What time of day do you want to get married? Does the venue have a preferred ceremony time? What time is sunset for a beach wedding? Are you planning on having the ceremony in the same location?"
Sims continues, adding: "Once you know when and where the ceremony is, you can figure out how much time you need before that moment to get ready and when to start the reception afterward. So many things start falling into place once the ceremony is set."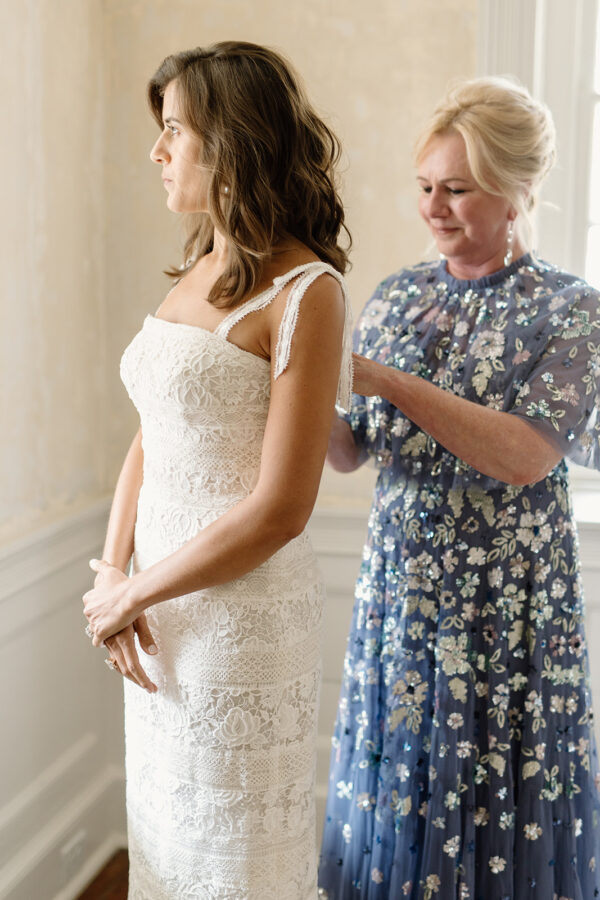 Ask for professional support.
Whether or not you have help from your partner, bridesmaids, or family members, it always helps to speak with your vendor team for input on your timeline. They're the experts, so they will help you to ensure everything runs smoothly and on time!
"Start by talking to the vendors that you have secured," says Tarrant. "Ask their advice on how long things will actually take versus what you were expecting. We are experts in what we do and your pro team has worked on hundreds of weddings. Use us as a resource!"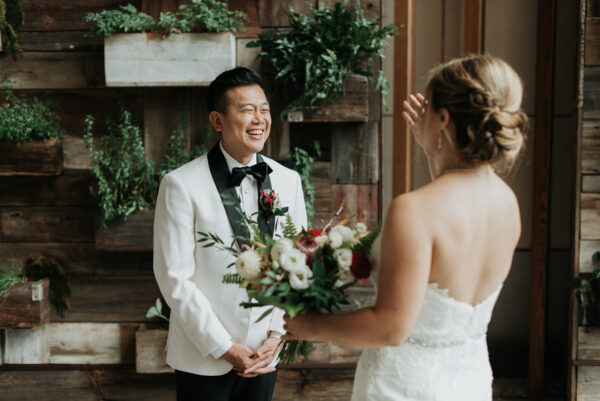 Give yourself enough buffer time.
Jam-packing your timeline with back-to-back activities is a recipe for disaster. All it takes is for one ill-timed trip to the restroom or an unexpected traffic jam to throw the whole day off. Padding your timeline is the best way to ensure you have the time to do everything you want! Here are a few areas to consider when building in extra space:
Getting Ready in the Morning
Nora Sheils, founder of Bridal Bliss and co-founder of Rock Paper Coin, speaks to the importance of being flexible earlier rather than later: "We always schedule extra getting ready time! Hair and makeup tends to take longer than expected, and we would rather have some extra time padded in early in the day, so if we do run late, it doesn't cause a rush to catch up."
Travel
Another factor to consider is travel, which Chang says is often overlooked: "If you're traveling between venues or between a getting-ready location and the venue, it always takes longer than you think. This is especially true if you're talking about guest shuttles where vehicles are larger and slower. But there are also many variables when it comes to travel, and lots of things can affect the timing, from guests arriving late to an unexpected accident or construction on the road to the driver getting lost."
Toasts
Janice Carnevale, owner of Bellwether Events, explains that toasts can often take longer than expected as well: "I recommend that you ask your toast givers to limit themselves to 500 words. This will mean that their speech is 5 minutes or less. This is good for a few reasons: most people don't like to sit through long toasts, and it allows you to properly plan in the timeline for the length of all the toasts."
Include vital planning information.
The timeline isn't just for a schedule, though. Since it is a living document that should be shared across the vendor team and wedding party, it's also a useful place to include important details about the planning process.
Lynne Reznick, owner of Lynne Reznick Photography, encourages: "Be sure to include your full vendor team's names and email addresses at the start of your timeline. This way, vendors who would like to coordinate prior to the wedding day can do so directly. This is also handy information for everyone involved in the wedding to have after the event when sharing photos."
"Also, include a day-of contact and phone number of someone other than the couple getting married," Reznick continues. "You don't want to field calls and questions from vendors as you're getting ready to walk down the aisle. Instead, provide the contact info for the best man, maid of honor, or a sibling who knows all of the details and can field questions for you."
Expect your timeline to evolve as you go through the planning process — and even on the wedding day itself. It's not meant to be set in stone, but rather a guide for you and your team to follow as you plan. By building in buffers, including essential details, and getting approval from your vendors, you can protect the flow of your wedding day timeline and ensure your celebration is everything you ever imagined.
Meghan Ely is the owner of wedding PR and wedding marketing firm OFD Consulting. Ely is a sought-after speaker, adjunct professor in the field of public relations, and a self-professed royal wedding enthusiast. 
We've partnered with OFD Consulting to bring you this great advice from their collective of wedding professionals.