Our hearts sing every time we look at photos from Ann and Bryan's Atrium wedding at Brooklyn Botanic Garden. The BBG is such an amazing space for a wedding- the ceremony took place in the Cherry Esplanade and the reception in the Atrium which was decorated with hanging lights and colorful florals by Floralmoda. The bride wore a beautiful, detailed wedding dress and the groom donned a blue suit; both looking absolutely dapper!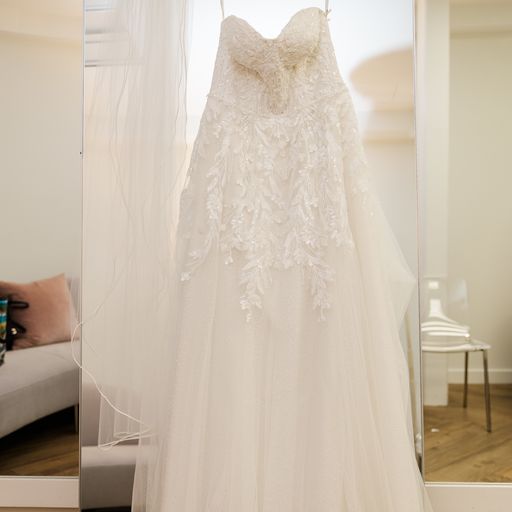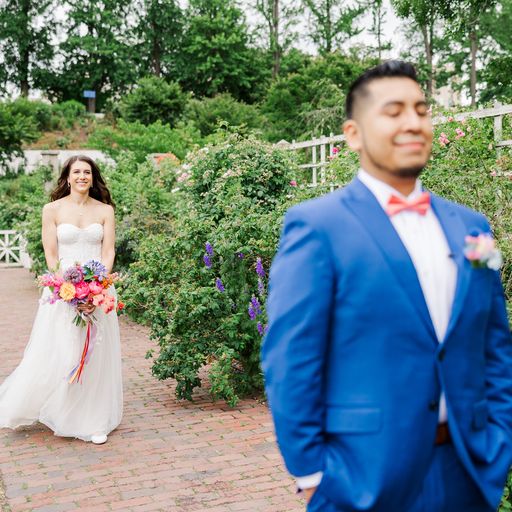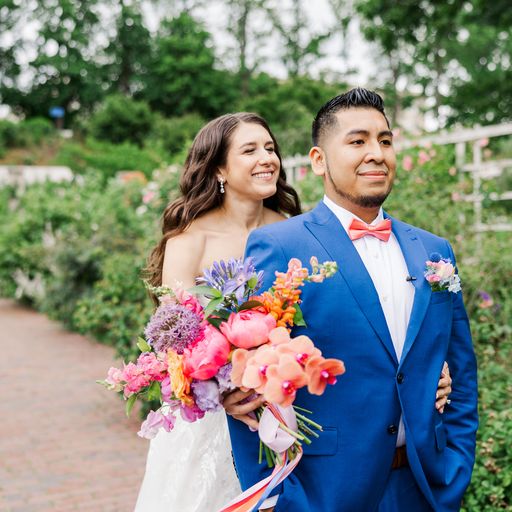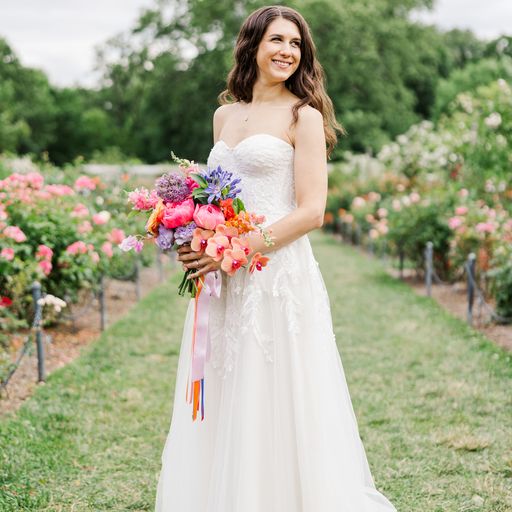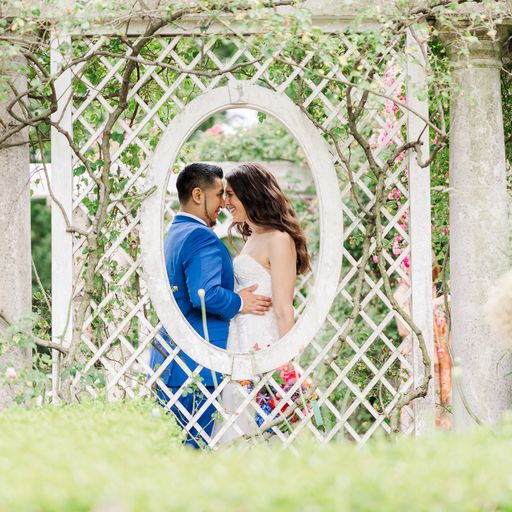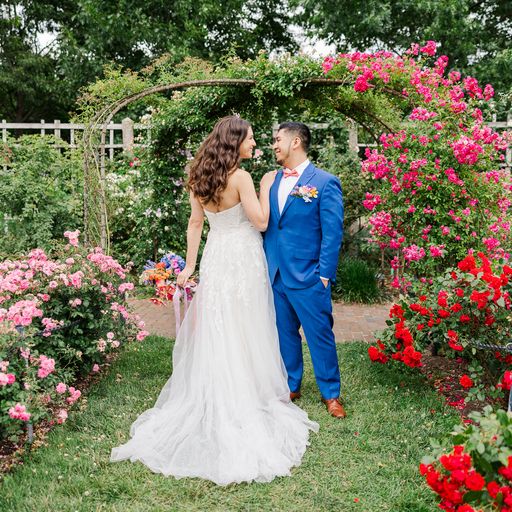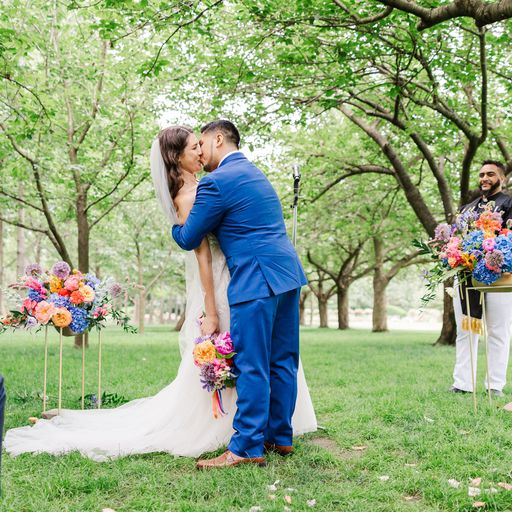 How did you meet?
We met at Queen's College. We had our first class together for our graduate program to became teachers. Bryan instantly wanted to get to know Ann and lied about his subway ride home adding an extra hour just to ride the train with Ann to get to know her. We continued to ride the train together, got to know each other on a very deep level, took another class together and became best friends.
What is your proposal story?
Bryan brought Ann to the place where they had their first date in Central Park a day before her 30th birthday after a day filled of doing all their favorite things in the city.
Tell us a little a bit about your wedding
Our vision was to have an intimate colorful wedding in a garden setting. We chose Brooklyn Botanical Garden because we thought it would be the most beautiful location for our wedding. Brooklyn and the Brooklyn Botanical Garden also holds a special place to both our hearts. Our style was colorful and romantic. Our colors were rainbow and colorful because we thought it best represented Ann's love of color. Ann also wanted it close to the Summer Solstice and in June because it holds tradition dating back to Roman times. June represents "Juno" who was the Roman goddess of love and marriage. It was thought that couples who married in June would be blessed with prosperity and happiness.
Tell us about your attire choices.
The bride chose a strapless, fitted and cascading trail. It was covered in flower beading to match the garden theme. It also was detailed with polka dotted tulle under the beading. The groom wore a blue suit with a peach bowtie to match the flowers.
What was the most important to the two of you while planning? Was there anything that you chose to splurge on or skip?
Flowers were the most important decoration and aspect when planning the wedding, especially since the location was at a Botanical Garden.
What were your favorite parts of the day?
Our favorite parts of the day was hearing each others personal vows, something that meant so much to us and we will never forget. Also our favorite part of our wedding was being able to share such a special and important moment in our lives with all our love ones. Everyone got to be part of our love story which meant a lot to us. Our first dance was another favorite part to our day. Our song was At Last by Etta James which has always been a special song to us.
Tell us about your wedding flowers.
Our flowers represented the rainbow color theme. We were inspired to have roses in our wedding because of the rose festival at the Brooklyn Botanical Garden and all the roses in bloom at that time. Along with roses, we had wildflowers for our wedding flowers along with peony's since they are Ann's favorite flower.
Tell us about your wedding cake.
We had a carrot wedding cake because Ann's parent's had a carrot wedding cake and because it was extremely delicious.
What did you do for favors?
To match the garden theme we had plantable flower pots with different flower seeds inside.
Please describe any DIY, handmade, or personal details.
Ann created the invites, escort cards and table seating cards. We also had a beautiful felt cat and bear wedding topping because it's our nicknames for each other.
Do you have any advice for couples planning their weddings now?
To always remember the love you have for each other along the way. Also to remember it's the countdown to the day you will get to express your forever love to each other which you will hold in your hearts for the rest of your life. It's important to be organized along the way while planning but to not let the little things and stress take away from such a special time.
Credits
Event made possible by these fab wedding vendors: