Picture this – a Romantic, Emotional wedding at 74Wythe. We're talking candlelight, an intimate setting, and teary-eyed vows. But this isn't your average love story – we're talking about Alyse and Joey. These two are the definition of a power couple – with moves smoother than butter and hearts more full than a Thanksgiving feast. And as they exchange their heartfelt vows in front of their closest family and friends, it's impossible not to feel the love in the room. So grab a tissue, sip some champagne, and get ready to witness a love that will make you believe in happily ever afters.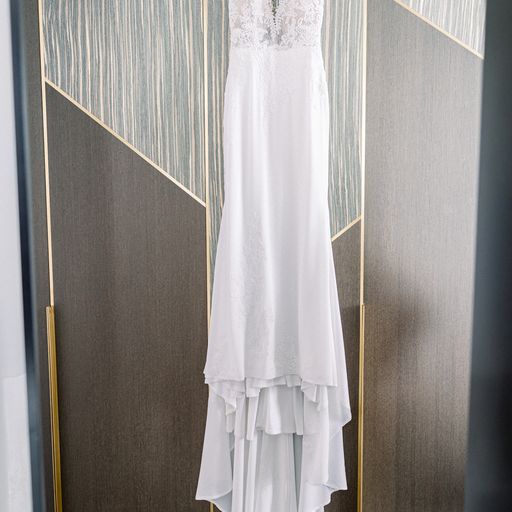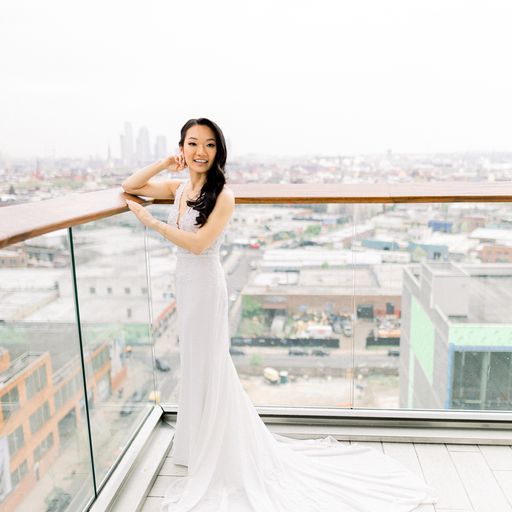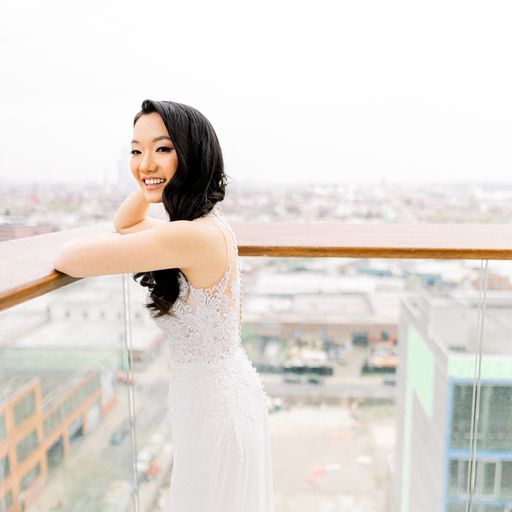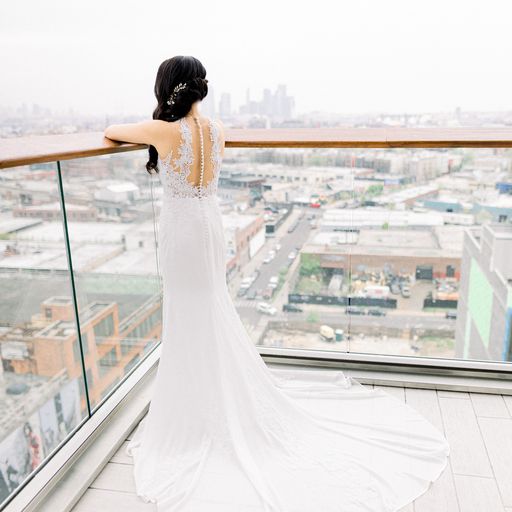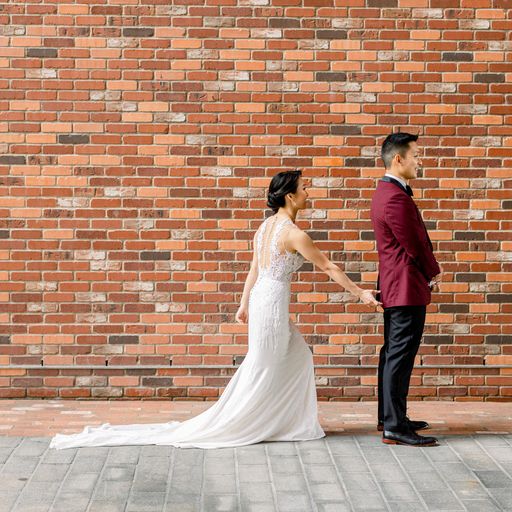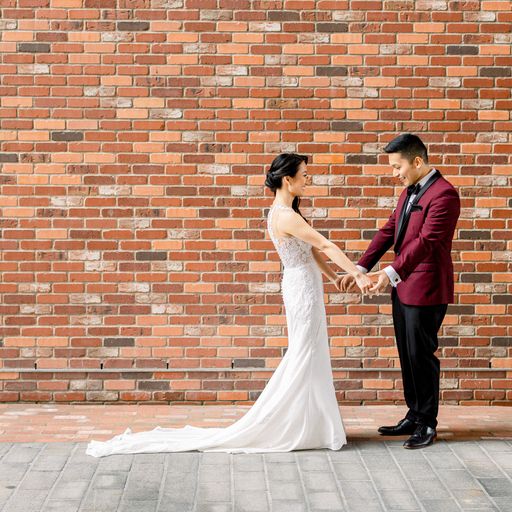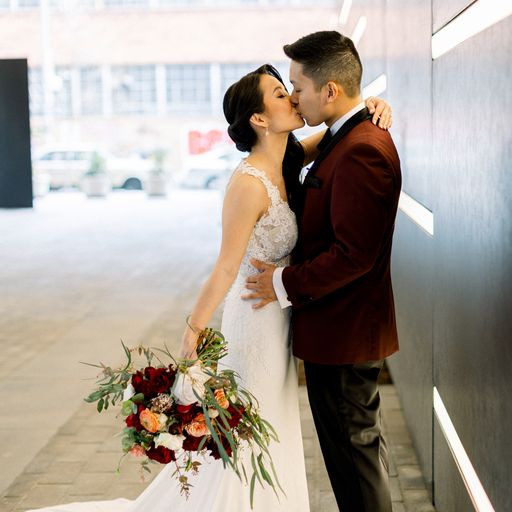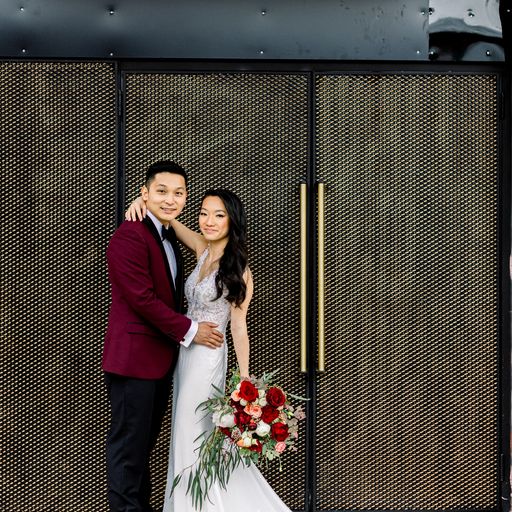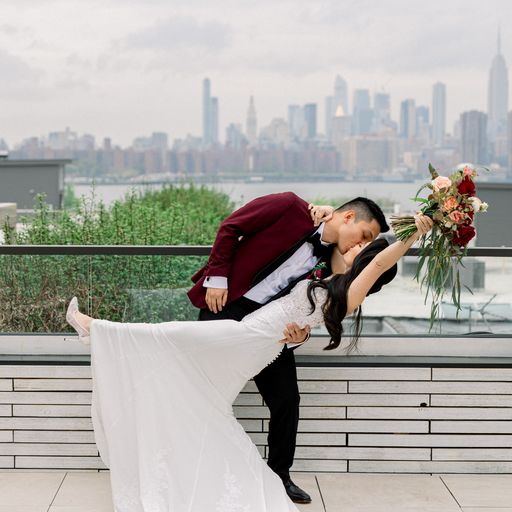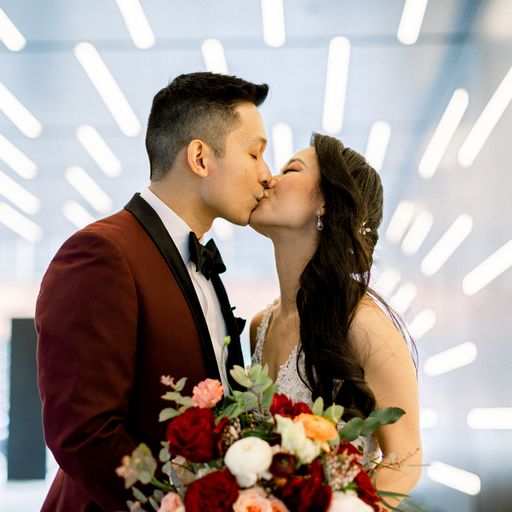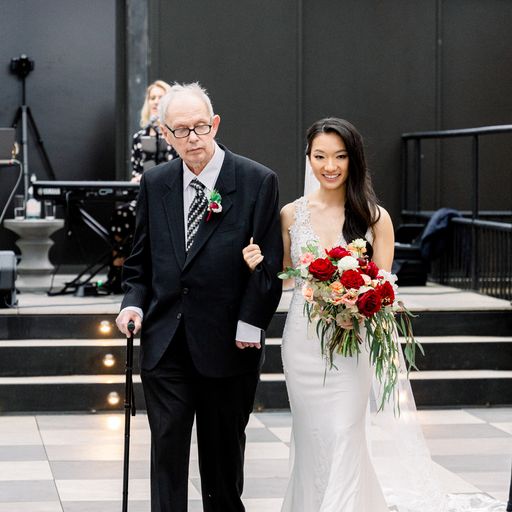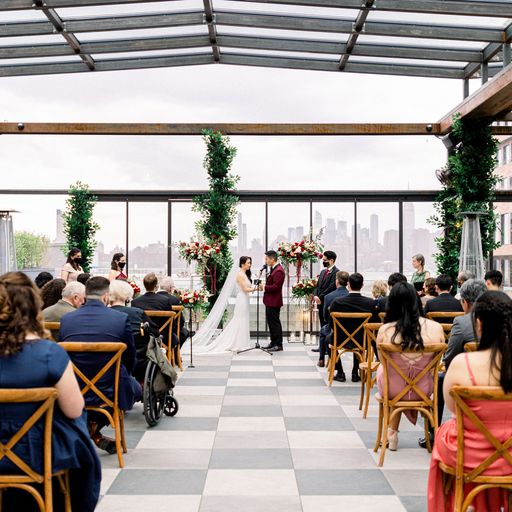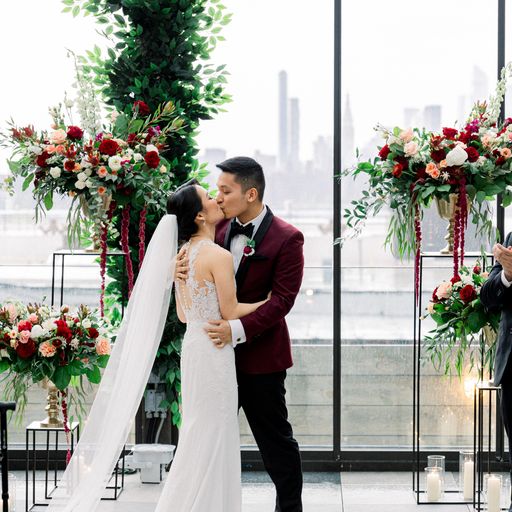 How did you meet?
We met freshman year at Cornell University during a meeting for the Filipino club. Joey asked Alyse (who's not Filipino) "What are you doing here?" and Alyse sassily pointed out that's not a nice way to welcome someone. Despite the rude introduction, we became really good friends and helped each other through brutal engineering classes, and then started dating sophomore year.
What is your proposal story?
We planned a weekend trip to the Poconos with a bunch of our college friends and were taking group photos at a winery with beautiful vineyards and fall foliage in the background. As we were taking couple photos, Alyse was surprised by her family and immediately started crying as Joey got on one knee to propose. We spent the rest of the day doing our favorite things – being with friends and family, drinking wine, & playing outdoor games.
Tell us a little a bit about your wedding
Our wedding was everything we hoped for! We wanted a fun, fancy, and romantic rooftop wedding with a skyline view and wanted to incorporate things that were meaningful to us while staying within a reasonable budget (not a lot to ask for, right? haha). Our colors were a combination of burgundy, blush pink, & gold, and the style was completely dependent on the venue. We planned the wedding in less than 6 months so between COVID and the risk of rain, finding a rooftop venue that accommodates for weather in such a short period of time didn't seem possible. But we miraculously came across 74 Wythe while it was still in construction and they were building a glass enclosure & met COVID requirements which made it a perfect venue. We had to cut down the in-person guest list to 40 people (family members & the bridal party), but it turned out to be more intimate and personal that way and we had a lot of friends & family tune in virtually.
On the day of, our officiant told our love story in such a beautiful way and we included a few cultural traditions from both sides throughout the ceremony. We broke glass as part of Alyse's Jewish heritage and lit a unity candle as part of Joey's Filipino heritage.
We lived together in Long Island City & Bushwick during our time in NYC so we had Yumpling, one of our favorite restaurants in Long Island City, cater the cocktail hour and served our favorite cannolis from Circo's in Bushwick for dessert. We decided last minute to have live music for the cocktail hour & first dance, and had our guests, both in-person and virtual, vote for our first dance song.
Tell us about your attire choices.
Our attire is probably where we saved the most since we wanted to focus more on the experience & our guests. Alyse went dress shopping to determine what style she likes, but ultimately bought a used dress online that needed minimal alterations. It turned out to be the White One Bridal's "Filipinas" dress which we thought was ironic because Joey is Filipino. Joey also bought his tuxedo online from Perfect Tux and had a few alterations.
What was the most important to the two of you while planning? Was there anything that you chose to splurge on or skip?
We just wanted it to be memorable and safe for all of our guests, considering it was still during COVID. Though we weren't originally planning to, we splurged on photography & videography because they last forever and so we didn't have to rush photos throughout the day (and because Megan & Kenneth are the best!). An open bar was a must and we made a last minute decision to have live music.
We skipped on having a DJ since during COVID, large dance floors were discouraged and we had our bridal party announce schedule transitions throughout the night. We used artificial florals for the bridesmaid bouquets since there were 8 of them, and spent less on decor because the venue was already nice on its own.
What were your favorite parts of the day?
From the beginning of the day to the end, one of our favorites were the first look where we could be together to calm nerves and be silly and awkward. Then the sweet ceremony full of love and the rain pitter-pattering on the rooftop at the exact moment Joey was getting emotional during his vows. Another is mingling with our family and friends during the cocktail hour while eating our favorite food and listening to live music right after getting married. And then the heartfelt speeches from our Moms and the Best Man/Maids of Honor. And lastly drunkenly dancing the night away with all of our friends
Tell us about your wedding flowers.
We got beautiful flowers for the ceremony/sweetheart table and a bridal bouquet from Olivia Howard who is an amazing florist. I only had a few calls with her & sent her an inspiration photo and wasn't sure what to expect, but she exceeded all expectations and was really sweet and easy to work with despite meeting for just a few minutes on the day of the wedding. We used Ling Ling artificial florals for signs & the bridesmaid bouquets, which was then used for some of the centerpieces during the reception.
Tell us about your wedding cake.
We had a 2 tier cake, with one tier that was vanilla cake with dulce de leche buttercream filling and the other tier that was red velvet cake with cream cheese buttercream filling. It had a simple design with some gold and burgundy with some flowers that Olivia added. Our guests raved about it and we were really happy with how it turned out despite not being able to do a tasting beforehand due to COVID.
What did you do for favors?
We made DIY coasters out of hexagonal tiles from Home Depot by adding cork bottoms and personalizing them with each guest's name in vinyl using a Cricut. We also provided personalized masks & cute bottles of hand sanitizer that said "Spread love, not germs" for our guests since it was COVID. For the bridal party, we personalized PJs, jewelry boxes, and more. We're known for taking pictures & playing games, so we also had polaroid cameras & prompts at each table for guests to take fun photos throughout the night
Please describe any DIY, handmade, or personal details.
A lot of things were DIY! All of our wedding signs were made from picture frames from Goodwill or frosted plexiglass and personalized with a Cricut (Welcome sign, seating chart, memorial table sign, etc.) We personalized a globe that says "Our Adventure Begins" for our guests to sign and had a memorial table to honor family & friends who've passed away.
We designed, cut & printed, and assembled our invitations & wedding programs, made a BAR sign out of corks that we boiled and shaped into big letters, and added more flowers to the Ling Ling bridesmaid bouquets.
Instead of table numbers, we named our tables different locations that were meaningful to us – like where we met, where we were engaged, etc. – and made those with the Cricut too. We DIYed our centerpieces by spray painting vases, using candles/bouquets, artificial flowers, and more
Our favorite DIY project was making the voting sign for our first dance song. We printed the Spotify details of 2 songs using a Cricut and put it on glass, including the Spotify code which you can scan using the app and automatically play the song on your phone – it was definitely one of the coolest DIY projects!
Did you include any family heirlooms or special traditions?
During our ceremony, we broke glass as part of a Jewish wedding tradition and lit a unity candle as part of a Filipino wedding tradition. Both heritages usually do a lot more, but as a compromise and to keep the ceremony relatively short, we did a little part of each.
Do you have any advice for couples planning their weddings now?
Have fun during the process, don't sweat the small things, and make time for yourselves to take it all in on the day of!
Credits
Event made possible by these fab wedding vendors: