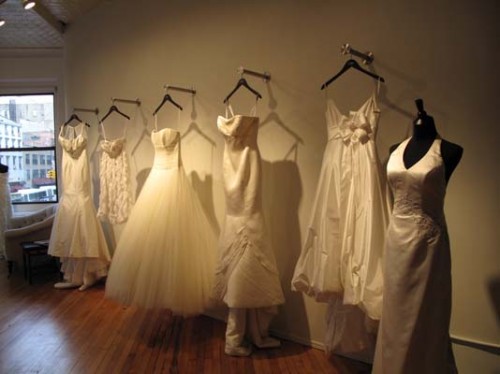 I had the pleasure of visiting Gabriella at her salon a few months ago, and knew her space would be perfect for a studio tour…its hard not to be inspired when you're surrounded by beautiful dresses like she is!
Name: Gabriella Risatti
Location: 400 W. 14th st. Ste. 2A New York, NY 10014
Company: Gabriella New York Bridal Salon
What is your aesthetic? We are a loft in the Meatpacking District in an old building and our studio has the original hardwood floors.  We have chosen fixtures and furniture that join the industrial feel of the space with the elegance of the gowns.
How does your studio style convey your professional aesthetic? One of my main objectives for the salon is to provide red carpet service without the attitude or uptight feeling that some salons have.  My studio is set up like someone's home to create that welcoming and friendly environment.  For example, I chose the most comfortable chairs and couches for guests to sit on and displayed the jewelry in an armoire like you would have in your own bedroom.
Favorite part of your studio? I love the windows! We are on a corner and the walls are lined with big windows that let in tons of light and give a great city view.
Where do you go for inspiration? Recently, I have been spending a lot of time on the Highline.  It's such an amazing escape from the city and allows me to slow down and relax.  The gelato truck in Chelsea Market also inspires me on a very regular basis!
What tool do you use in your business that you can't live without? Our on-line appointment scheduling system!  It allows brides to book their appointments on-line, which saves them a phone call.  Very often, girls end up doing their wedding planning late at night when the stores aren't open, so this solves that problem!
Is there anything you'd upgrade to? I would give anything for a second elevator in our building, but somehow my landlord doesn't seem to agree!!!
Anything else we should know?  All of our dresses are exclusive to us in New York and we love to showcase emerging designers!  We offer a selection of gowns that most people have never seen before and we always hear women saying they like our dresses because they are so different.  We are also a flagship for Sara Gabriel headpieces and veils, which are really beautiful and fashion forward.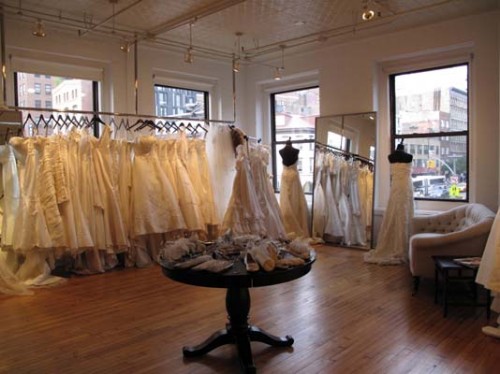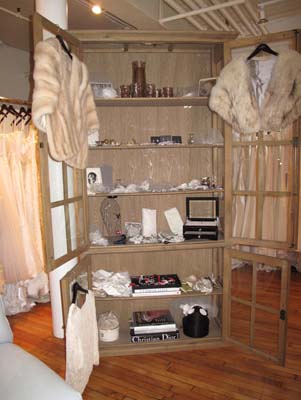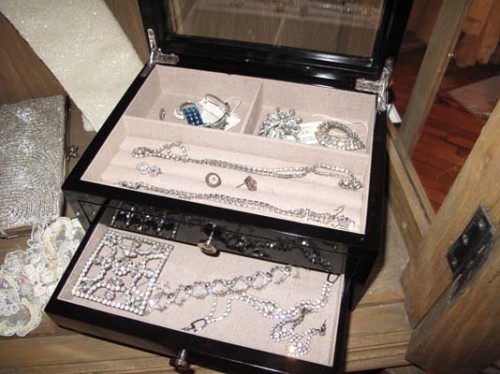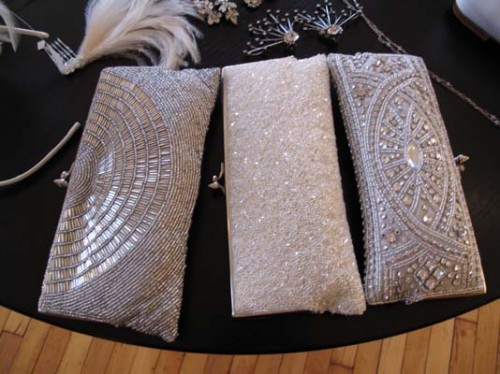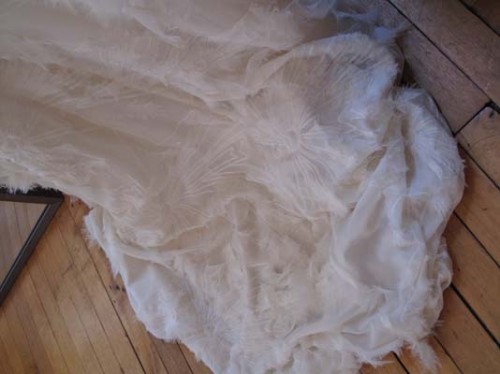 [images by Brooklyn Bride]