Amsale Fall 2010 from Vane Broussard on Vimeo.
Next up, Amsale.  How she pulls together 3 completely separate collections is beyond me!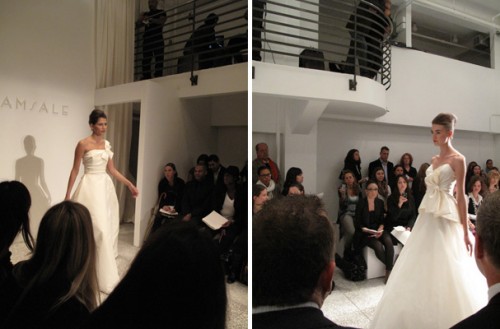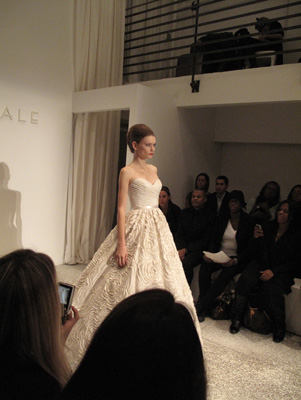 The ruffled applique flowers on this dress were one of my favs of the day…perfectly modern but still girly.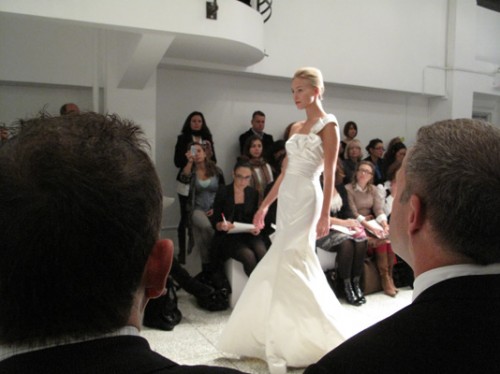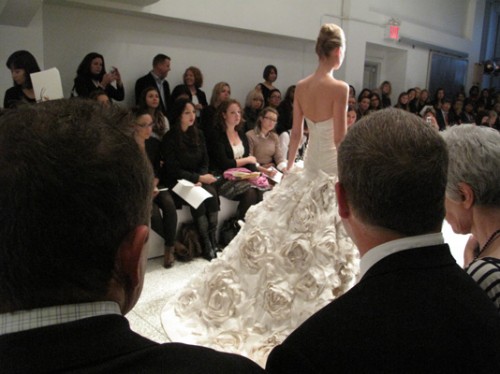 Roses seem to be a big theme this year.