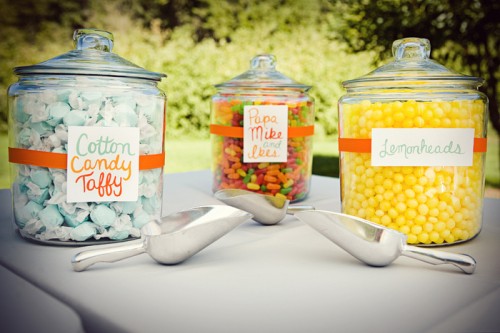 More from Steph + Trev's wedding…its all about the cool details!
It would be considered a sin as a graphic designer not to do my own invitations.  I created all of the paper accessories for our wedding, with major help from my friends and family with the assembly.
We created a save the date that embraced the Bavarian spirit of Leavenworth by taking a photo of ourselves in rented authentic Bavarian costumes that really showed off Trevor's sexy long legs.  haha!
For the invitation I did a simple illustration of two people in Bavarian attire holding hands with the mountains in the background.
Our programs, which doubled as fans were cut outs of either Trev's or my face on one side and program information on the other.  These led to many great photo ops, including a group shot of everyone at the wedding holding them up to their faces after the ceremony.
Trevor being a sexy bald man wanted to name our tables after bald celebrities, so I created table signs and escort cards that had coordinating bald heads on them. Don't worry I didn't forget that Britney Spears was once a bald celeb. 🙂
For the long road trip home Trev and I made our guests cds to take with them.
A few of my other favorite wedding details were our roadside story and our rubber chicken boutonnière. Instead of spending money on traditional flower boutonnières which I new the guys wouldn't appreciate we bought miniature rubber chickens and glued them to pins.  It was way more fun and the yellow went great with the ladies' accessories.
My grandparents house is about 5 miles in on a windy country road with no cell service, so we came up with a way for people to know that they hadn't gone too far and that they were almost there, a roadside story.  Trev and I bought about 20 pieces of poster board and wrote out a nursery rhyme style story of how we met and fell in love.  The signs were perfectly spaced and lead guests right to the ceremony.  Here is what they said,
This is a story that begins at age 10,
Boy falls for girl. Girl "just wants 2 b friends."
Boy builds a go cart, she thinks it's cheesy
However in reality it was off the heezy (for sheezy)
The girl moves on with her life, The boy does the same…
but in the back of their minds…
is the rear section of their brains.
Then their Jr year of high school…
he decided to ask her out…
she obliged with plenty of (crossed out with no next to it) doubt
Their relationship progressed through high times and low…
nearly six years had passed…
and they were ready to give it a go!
The dude got down on one knee…
and pulled out a ring…
which brings you here today…
to Steph & Trev's wedding.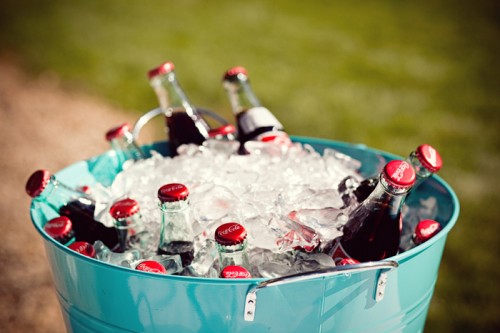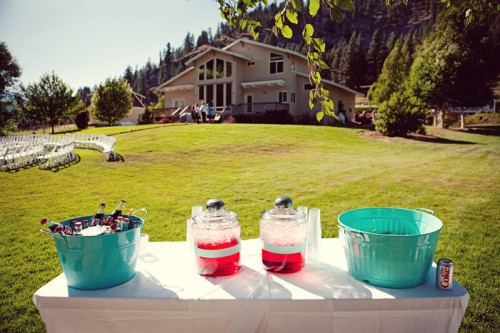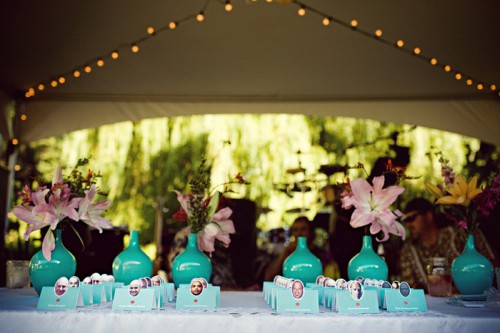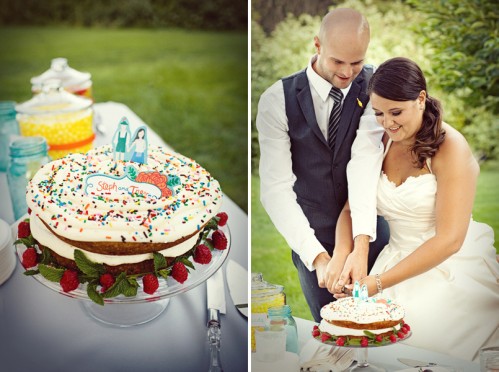 [images from Jenny Jimenez]
Jenny Jimenez is a member of Brooklyn Bride's preferred vendor listings