What is your aesthetic? Bedroom chic! Ha! My real answer would be…purely functional.
How does your studio style convey your professional aesthetic? My work area is super functional, as you can see by the bins, but it also has little touches of me and my personality everywhere, like with the wall color and the pictures. Everyone who comes to my home always comments on how organized everything is, which is kind of funny because I'm not an organized person by nature. I'm quite a mess truthfully. (Here's a tip, get bins for everything…just having them is organization itself, you don't have to actually be organized within the bin!) I'm a hand crafter by hobby and profession. I love to be creative, but I live in 1,000 square feet of space in a major city, so there is no wasted space in my home. I'm constantly editing and clearing out my craft and work supplies. I don't keep anything around unless I seriously intend to use it. This is a great philosophy for me because it motivates me to not have unfinished projects lying around. Everything in my house and on my sewing desk has its place and function. I'm not a nick-nack type of person in general, but any personal items that I do have are on the shelves of my sewing table. I like being able to look up at fun pictures and great memories as I'm working.
Favorite part of your studio? I love that I can run my business from my home so that I can stay here with my daughter full time and I can work while she naps.
Where do you go for inspiration? I go everywhere for inspiration! I just had a great idea for a new photo shoot concept come to me on my run this morning…inspiration is all around, we just have to be open and ready for it!
What tool do you use in your business that you can't live without? This is hard because there are so many little things that I use to put on little wedding garter together, but if I had to pick one, I say sewing machine. I just love it! It was a gift from my parents. It is the lifeline of my company and how I'm able to make what I make.

Is there anything you'd upgrade to? A studio space, preferable shared with others. I'm dreaming of a super bright, open space that is very clean and fresh with little work areas around the edges for all of my friends. And, then in the middle would be a common area where we can chit chat and hang out….who is with me??
Anything else we should know? I love what I do! Running this stylish wedding garter company has been one learning experience after another and I can't get enough of it!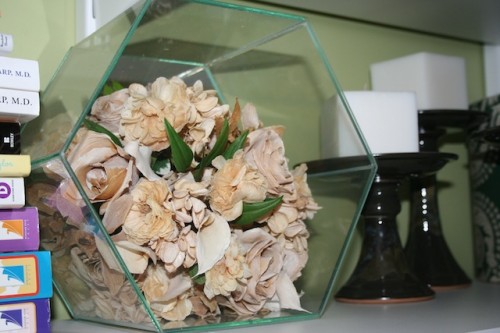 [images from Julianne Smith]