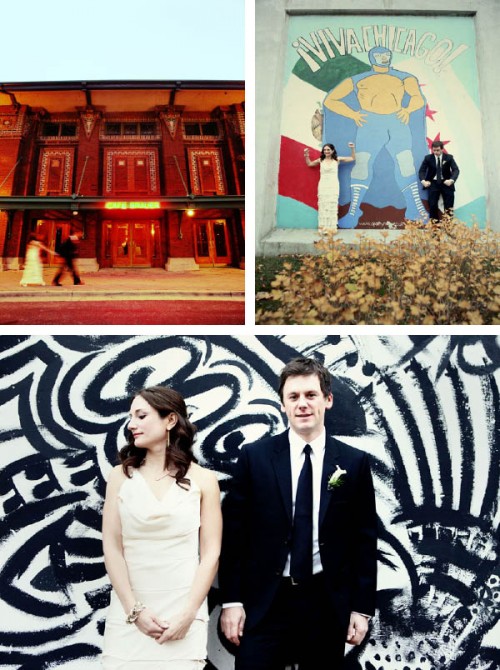 Jeremy Lawson sure knows how to shoot weddings!  This Chicago affair with lots of personal touches is definitely one to check out….Melissa (the bride) gives all the details below…enjoy!
Melissa Mann + Howell Winters
November 14, 2009
Cafe Brauer
Chicago, Illinois
Venue: Growing up in Lincoln Park, Chicago, I used to jog by this Prairie style park building nearly every day.  After meeting Howell while we were both working in New Delhi, India and welcoming him to our world, he quickly became part of the neighborhood run.  It seemed only natural to get married there.
Flowers: We had no theme or colors or anything, just wanted to highlight the natural beauty of the venue.  But by the time I met with our florist, The Flower Firm, I knew I wanted to go for lush greens – bursts of ferns, succulents and calla lilies.  The room was accented with spot lights and votive candles.  I'm still blown away at how the room glowed and looked glamorous yet natural.
Caterer: Blue Plate Chicago.  Howell is from Nashville; we met in India – we were going for a for a low-country-Indian fusion fare – they totally delivered.  Yummy mini chicken biscuits, lentil soup shots, amazing naan and corn bread madeleines…the list goes on.
Wedding cake: This was a tough one.  We love cake and took this decision seriously.  Ultimately we went with Sarah's Pastries and Candies.  To. Die. For.  We had a combo cake of carrot and almond with creme brulee filling along with an assortment of cookies and cupcakes – red velvet, ones with black-and-white cookie tops – the works.  Mom bought cupcake towers on Amazon.com to make the display look more bakery/sweet-table-esque. We thought we ordered too many but they were gone in minutes.
Invitations/Menus: I cannot recommend Andrea at Float Paperie more.  She helped us craft a modern and playful look for both.  Super fun and patient to work with; totally reasonably priced.
Dress: I loved my dress. Everyone loved my dress.  I felt uncomfortable in most salons – wanted something sexy, playful and modern.  It was all thanks to Carla at Vwidon.  Stylish, elegant, one of a kind.  Howell wore a tailored Theory suit.
Music: Music played a central part of our wedding – we put a lot of thought on how we could most reflect us as a couple through songs we love:  Friends gave us blessings using lyrics from Queen to My Morning Jacket.  Dustin at Toast and Jam made it happen and even edited our REM/Bloc Party processional/recessional music.
Wedding Planner: At first we were skeptical but I have to say that we couldn't have done it without Rachel at Blush and Bashful.  They're not your typical wedding planners – very hip, perfect for the not-so-bridey-bride, yet uber professional and totally organized.  Rachel kept us calm when we needed it most.  B&B was one of the best investments we made.
Hair/Makeup: I actually found Morgan Blaul right here on Brooklyn Bride.  Had never met her but loved her site and professional work – sexy, playful, natural – and pretty much booked her on-site.
Photography: Jeremy Lawson took our breath away.  I hate my picture being taken and was freaked out by the whole wedding photography process.  But taking photos around town with Jeremy was one of the highlights of our day.  He's so fun to work with and his photos are to die for.  If you like the ones here book him now.
Other stuff: We really wanted our friends and family to have a blast – It was a last minute decision but the folks at 312photobooth were amazing.  Its a great idea in lieu of a formal guest book and everyone LOVED it.
Personal touches: My grandmothers are no longer here but I wanted to find a way to have them with me down the aisle.   I took one of their antique shoe clips, took it to Left Bank in Lincoln Park, and they transformed it into an amazing hair piece.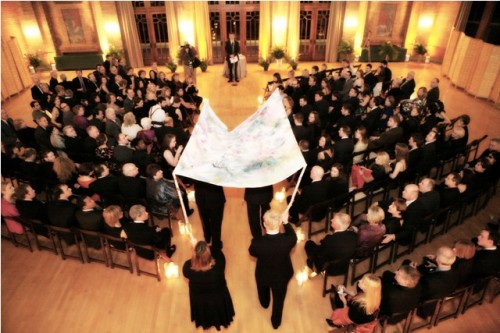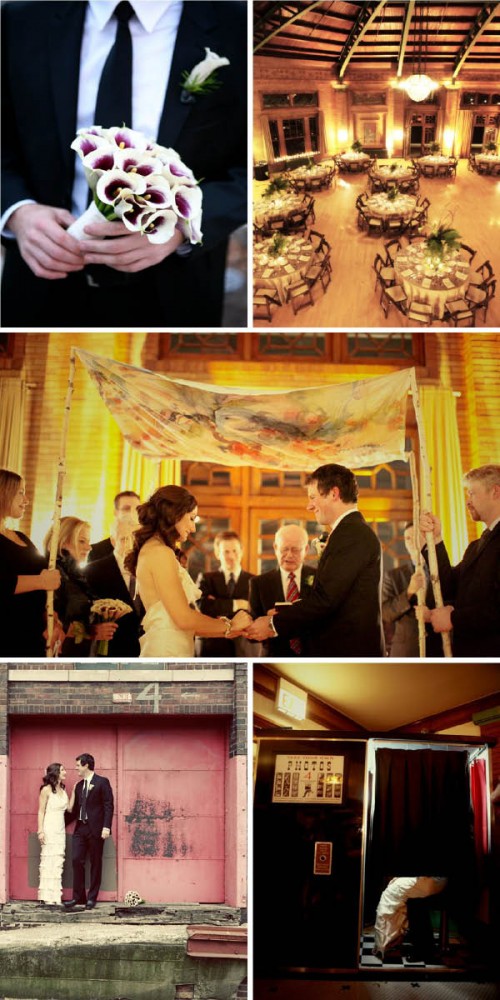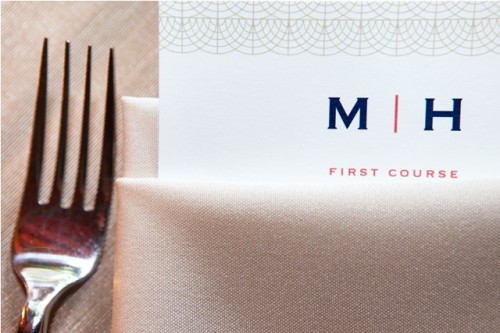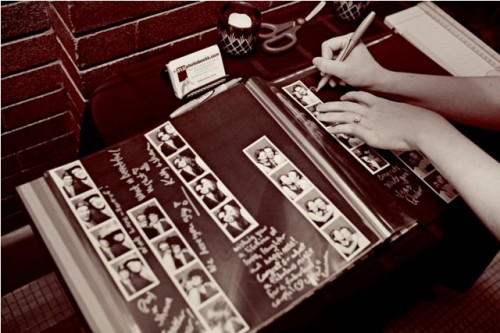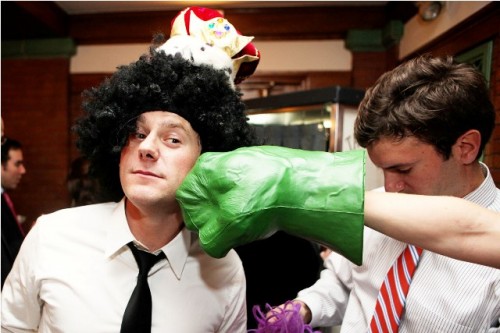 [images from Jeremy Lawson Photography]