God, I seriously LOVE the stationery show…having that and ICFF in 1 week is like heaven for me in NYC.  I think the best part this year is that I knew so many more people, and got to hang out with some B-Listers, which is always fun!  But I digress, you're here for the paper right?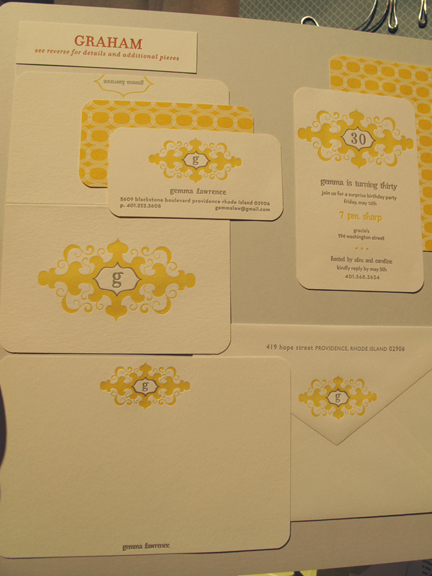 It was nice to meet the group behind Smock (Cyd, Debbie, Harold, and Amy) in person!  Isn't that Graham invite beautiful?  And as an extra special treat, they had their master calligrapher, Debi, doing some calligraphy!  Thats her writing Brooklyn Bride.
Dauphine Press had some lovely pieces as usual…love these birds on a wire!
I just loved these designs from Press New York!  That first one in orange and grey was just stunning.
Elum Designs introduced some new patterns in addition to a new personal stationery book…this bottom pic was my favorite from the series!
[images from Brooklyn Bride]