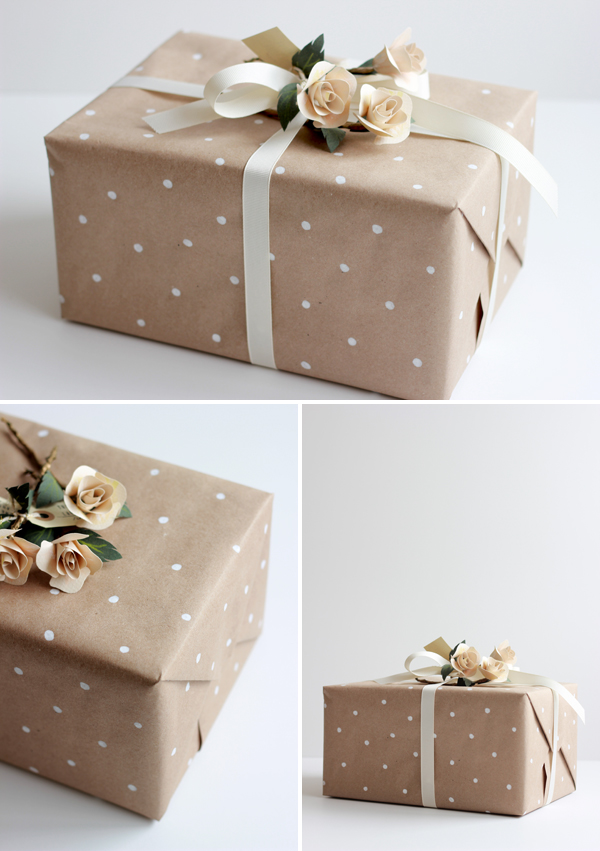 Some of the best gift wrapping is not on shelves; it's waiting to be made! This simple DIY is a chinch to make and cute as a button. I've been looking everywhere for polka dot gift wrap and couldn't find it anywhere so I had to make it myself. I just got some one dollar kraft paper from the dollar store and got to work!
Materials: kraft paper, pencil with a good eraser, white stamp pad (it's kinda hard to find in stores so I'd recommend ordering online like <a href="" target="_blank">Amazon)
Step 1: Dip your pencil eraser into the stamp pad. Really cover it with the ink.
Step 2: Dip it onto the wrapping paper.
Step 3: If you want to make it super geometrical, use a ruler to space them out, but I just eyeballed it.
That's it!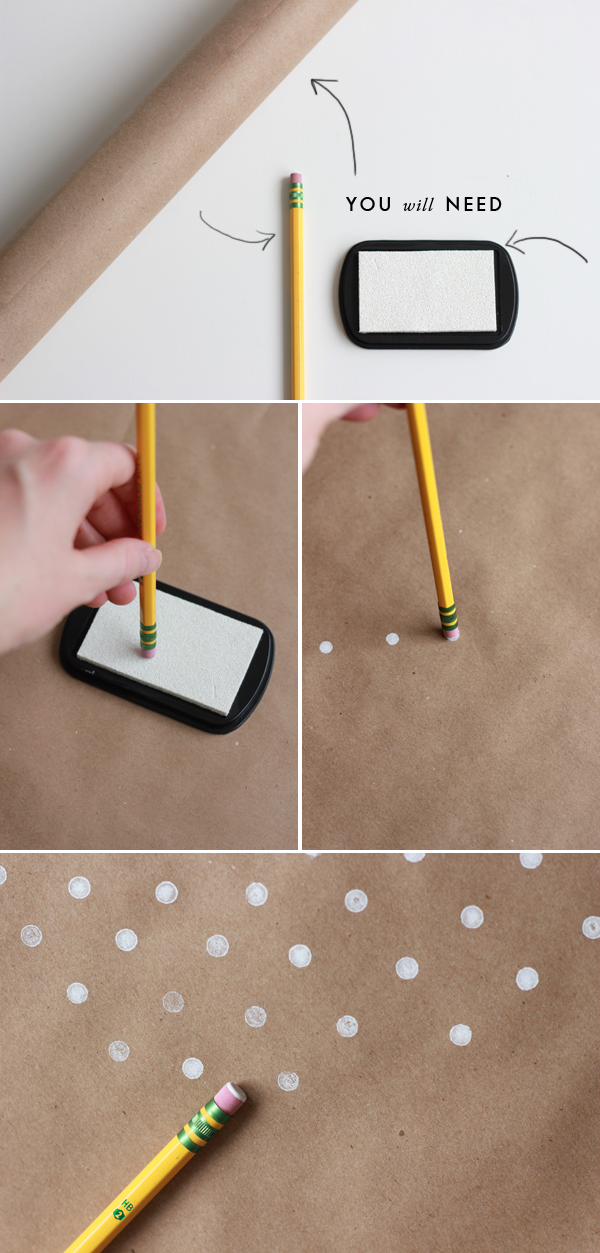 Photos and DIY by Brittany Watson Jepsen of The House that Lars Built. You can buy the paper flowers on her Etsy shop.