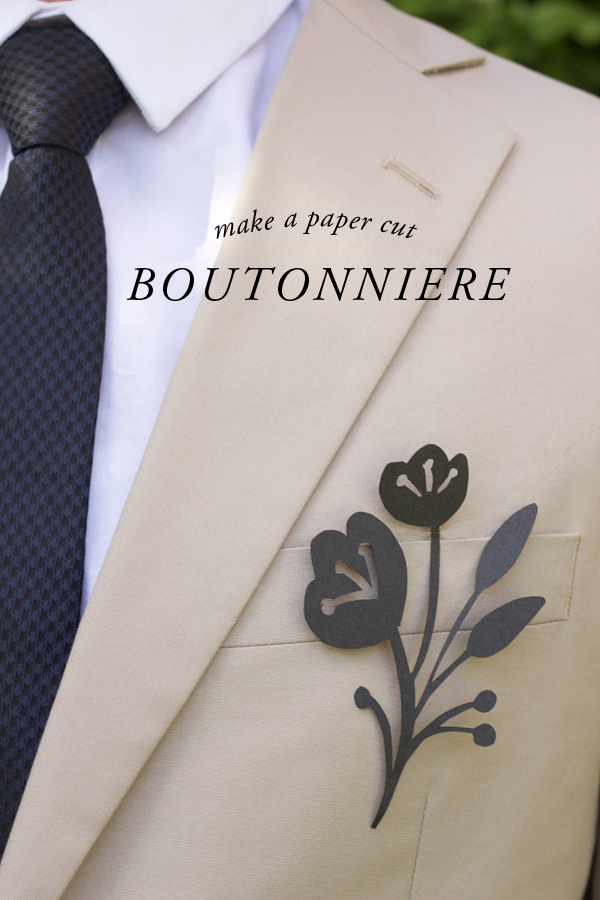 Last month I made a boutonniere inspired by military accoutrement. This month I thought I'd take the idea of a traditional flower and make it a bit more modern by creating a silhouette of a flower using a paper cutting technique. It's unique, simple, and cost effective. What couple doesn't saving costs?
Materials: scissors, craft knife, pencil, mat board, paper color of your choice, template of flower (download here)
Step 1: Trace your design onto black paper.
Step 2: With your craft knife, slowly cut out the design. Make sure you always pull down with the knife. If you make a mistake, you can use a little bit of glue to piece it back together.
Step 3: Pin it onto the lapel of the suit.
DONZO!
There you go! A simple and unique boutonniere for the modern couple. Enjoy!
by Brittany Watson Jepsen of The House That Lars Built